08 March 2019
#WomenOfKings - Elisabeth Ehler
Celebrating and elevating King's women for International Women's Day.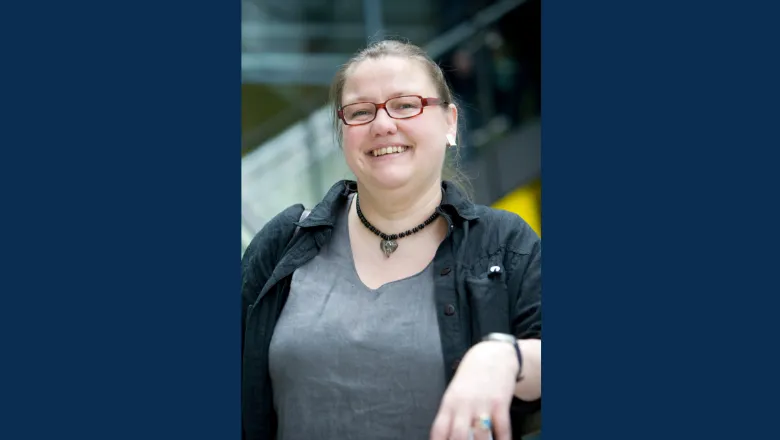 Dr Elisabeth Ehler
It's International Women's Day on Friday 8 March – a global day celebrating the social, economic, cultural and political achievements of women. This year's theme is Balance for Better, which calls for a more gender-balanced society. From the board room to the government, media coverage to employment, gender balance is essential for economies and communities to thrive.
To celebrate International Women's Day, we spoke to women from the Faculty of Life Science & Medicine King's about their careers, inspirations and what drives them.
"Everything that women do, they have to do twice as good as males - luckily that is pretty easy"
Dr Elisabeth Ehler is a Reader in Cardiac Cell Biology within the School of Cardiovascular Medicine & Sciences. 
What are you proudest of in your career?
Having established myself as a principal investigator and being considered by people in my field of conducting high quality research.
Why did you decide to go into this field of study/research/work? What would you tell women who want to study in your field?
Nobody in my family ever had an academic career and I come from a small town, so there were no role models. I started studying Biology because I was very good at school and it seemed like the least boring subject at University (I could not stomach law or finance). As the course progressed and became more molecular I got hooked. I would tell women what my (female) PhD supervisor told me: "Everything that women do, they have to do twice as good as males - luckily that is pretty easy".
Who or what made you want to work in this field? How has your field changed since you started, and where do you see it going in the future?
I am a sucker for microscopy! For me it is just fascinating to look closer at structures in a cell with techniques such as confocal microscopy and I am fortunate to work with the most beautiful cells ever! The field gets more and more competitive and the future will expect research to have more immediate effects and outcomes (such as drugs) - the days of doing basic research just for the sake of understanding scientific concepts are numbered - which I do not think is a good thing, because no break-through science was ever "planned".
In this story