12 December 2022
Call for papers made ahead of major workshop
A call for papers has been issued ahead of major international workshop taking place at King's next year.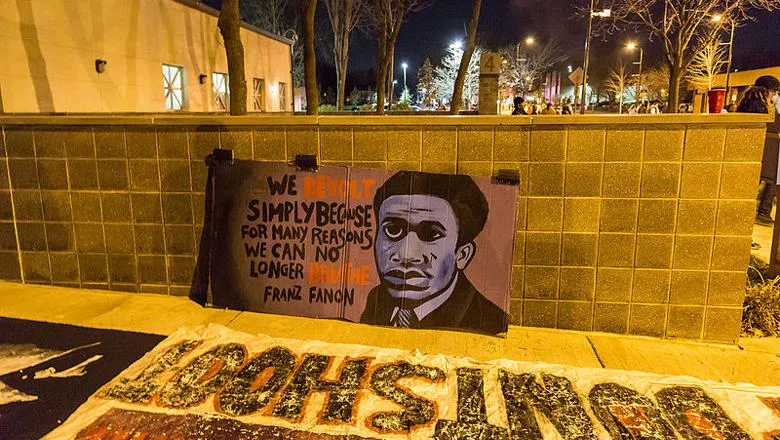 The workshop is scheduled to take place in March.
The workshop, Moving Beyond International Political Economy's Blind Spots, is due to take place on 24 March, with organisers issuing a call for interventions from academics.
In recent years, two leading international political economy (IPE) journals – New Political Economy and Review of International Political Economy – have declared the need to identify the key 'blind spots' in the field and make IPE scholarship more aware of its potential oversights, biases, and omissions.
This has led to a revival of reflections on colonialism's co-constitutive relationship with capitalism and the link between racialisation and contemporary capitalism. These calls to 'decolonise IPE', however, have seen a curious lack of engagement with Marxism, world systems and dependency theories, and revolutionary anti-imperialist and anti-racist thought. This confirms a longer-term decline in these leading IPE journals' dialogue with these traditions (cf. Clift, Kristensen & Rosamond 2020).
These theoretical traditions, however, not only help shed light on IPE's blind spots on colonialism, racism, and gender oppression, they also push it to rethink its own foundations and offer alternative theoretical and political lineages for IPE from Europe's peripheries and the Global South. At a time when debates about decolonisation and imperialism have become so entangled, as in the wake of war in Ukraine and increasing tensions between the US and China, this engagement has become even more vital for the future of the discipline.
This international workshop aims to bring together established and early-career academics to explore these alternative lineages, explain why they are key to understanding the current conjuncture and expand the field of vision of IPE's blind spots. Interventions that speak to this call for papers are invited, including:
Alternative lineages for IPE from Europe's peripheries and the Global South
Reviving the Marxist debates on imperialism
Dependency and World Systems Theory
Racial Capitalism
Anti-colonial and anti-racist political economy
Decolonization and contemporary imperialism
Climate change, imperialism, and colonialism
War and IPE
Carcerality and the global economy
Abolitionism and internationalism today
Peasant and urban struggles and post-pandemic futures
Anti-Colonialism in an age of revolution and counterrevolution
Some funding for travel and accommodation has been made available by the Department of European and International Studies at King's. The organisers will facilitate the participation of international speakers by holding the workshop in a hybrid format.
Key information
250 word abstracts should be e-mailed to Lucia Pradella (lucia.pradella@kcl.ac.uk ) and John Narayan (john.narayan@kcl.ac.uk ) by 31 January. The aim is to organise an international workshop to discuss the selected papers and then submit a special issue proposal to an IPE journal, possibly by the end of March.
In this story