12 November 2019
Join Will Smith, Dame Helen Mirren and Chris Martin for the World's Big Sleep Out
Take part in the mass participation sleep out to tackle homelessness across the world.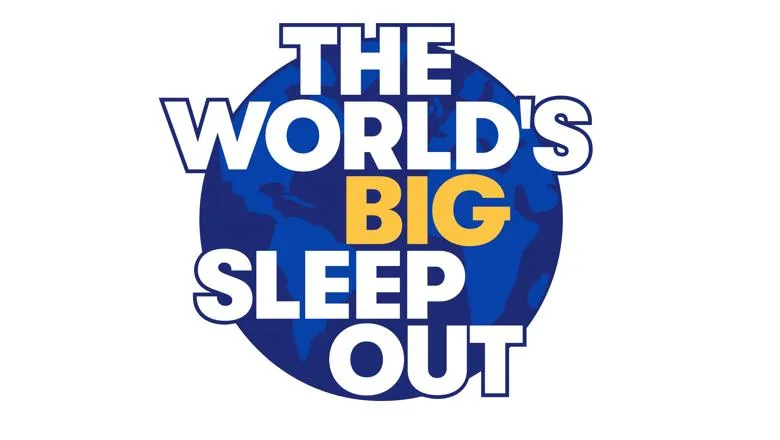 On Saturday 7th December, join Will Smith, Dame Helen Mirren and Chris Martin for the World's Big Sleep Out. This one-off international campaign will see 50,000 people sleeping out in unison to create the world's largest display of solidarity and support for those experiencing homelessness and displacement.
There are 100 sponsored places available for King's College London students and staff to participate in the World's Big Sleep Out as part of the King's team in Trafalgar Square. 
The Trafalgar Square Sleep Out will include performances from Travis and Tom Walker, and Dame Helen Mirren will read participants a bedtime story!
The aim of the World's Big Sleep Out is to raise a minimum of £40 million to fund projects that provide sustainable change for the 100 million people affected by homelessness and displacement around the world, and to put the issue at the centre of the political spotlight globally.
Major sleep out events are taking place in 50 cities across the world supported by global partners including UNICEF USA, the Institute of Global Homelessness and the Malala Fund. The official charity partners for London are The Big Issue, The Connection at St Martin's, Depaul in London, Thames Reach and Homeless Link.
How you can access your sponsored place in the King's College London team
Redeem your sponsored place by registering here with your King's email address and typing 'NRCGU4' in the referral box. When you register using this code, you will automatically join the King's College London team for the Trafalgar Square event. We will fundraise and participate together as team.
Whilst your place is sponsored, you need to commit to fundraising as much money as you can to help people in a situation of homelessness in London and throughout the world. Universities around the world are taking part and there will be fundraising league tables – let's try and make it to the top!
If you are unable to take part in the World's Big Sleep Out, please donate what you can to the King's team here. The money we raise will go to charities that are tackling the global homeless crisis and provide life-saving funds for those in need.
Find out more on the World's Big Sleep Out website.