11 February 2020
You recommend - Anna Pastukhova-Petrenko
Alumna and science writer Anna Pastuhova-Petrenko shares her recommendations.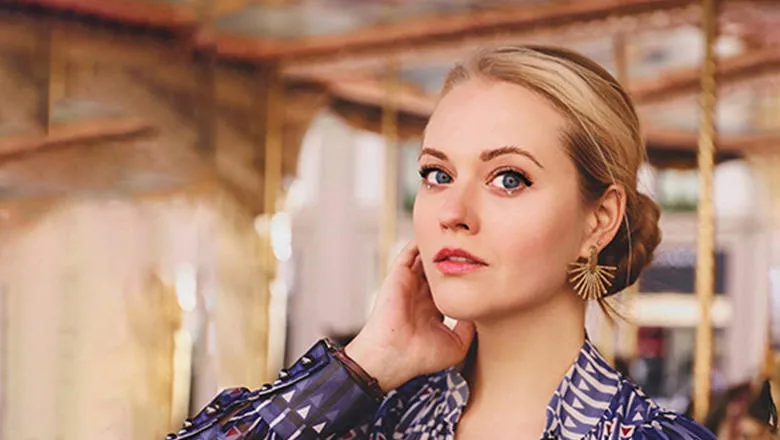 [This article is from the Autumn/Winter 2019 issue of InTouch, your alumni magazine]
Anna Pastukhova-Petrenko (MA Bioethics and Society, 2016) is a science and medical journalist, physiologist and bioethicist. She has written for Forbes, the BBC, PopMech and many other publications, and is a writer and editor for popular science portal Biomolecula. In 2019, she was shortlisted by Rusnano as a Russian Science Writer of the Year. In her free time, Anna runs the travel blog purpurpurpur.co.uk.
Favourite piece of music?
Barcarolle from Jacques Offenbach's The Tales of Hoffmann. It's one of the most celestial melodies I've ever heard – and it even inspires me to sweep the dust from my piano (but not too often unfortunately).
Treasured childhood memory?
It's a very early memory – and I believe it might've been modified by my brain a bit over the years, but I remember being around one year old and walking wobbly around the room, holding onto the sofa with one hand. Nothing very special in it – but I remember feeling proud of being able to explore on my own.
Best advice you have received?
I'm old-fashioned and prefer to take advice from books rather than from people – hence the best bits of advice were given to me by authors long gone – and one that keeps me balanced whatever happens, good or bad, comes from Solomon's Seal by Edward Fitzgerald: 'This too shall pass.'
Biggest achievement?
I believe that the age of 27 is a bit too early to talk about the biggest achievements – moreover, the majority of my projects are not finished yet. But, so far, I can confidently say that I make the perfect apple cakes – at least my husband says so!
Standout memory of King's?
I have so many memories of King's that it's very hard to choose. But, the most emotional ones were my first visit to the Maughan Library, an astonishing neo-gothic building, and my graduation at the Barbican. At King's, you feel like you belong to something bigger than yourself – and that feeling accompanied me from the first to last days of my master's programme and is still with me as an alumna.