18 September 2021
Young people seen as selfish rather than selfless during Covid (including by themselves)
And contrary to the public's perception, older people are most likely to report no negative effects from the pandemic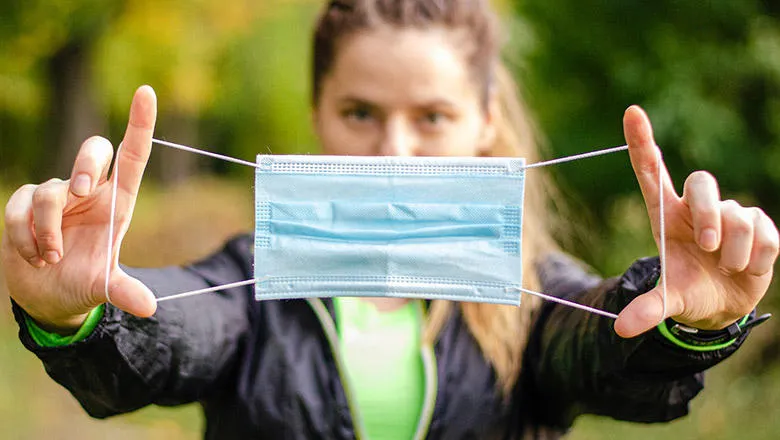 Covid cohorts: pandemic impacts and attitudes across the generations
Read the research
The UK public are more likely to think young people have been selfish rather than selfless in how they've behaved during the Covid-19 crisis, with even young people themselves feeling this way, according to a new study marking the publication of the book Generations by Professor Bobby Duffy.
The research, by New Scientist magazine and the Policy Institute at King's College London for a major feature on "Generation Covid", also finds that while older people are overwhelmingly perceived to have suffered most during the crisis, they are more likely than younger people to report having experienced no negative effects from the pandemic.
On top of this, the study – which was carried out prior to the UK government's announcement on social care funding – reveals that just 16% of the public think current economic policies most benefit older people, as well as looking at views on intergenerational conflict and separation today.
Selfish or selfless? Young people during Covid
49% of UK adults say they lean towards thinking young people have been selfish during the pandemic, ignoring restrictions on their freedoms because of the lower risk to them – compared with 31% who say the majority of young people have been remarkably selfless in following the rules to control a virus that doesn't pose a high risk to most of them.
There is very little difference in views across the generations, with even younger cohorts more likely than not to think people their age have acted selfishly. For example, 46% of Gen Z think the young have been selfish during the pandemic, compared with 32% who think they've been selfless. The figures for Millennials are virtually identical.
Older people seen as hardest hit – but most likely to say they're fine
44% think older people have suffered most during the pandemic to date – by far the top answer given by the public and the most common response across all age groups.
Despite this, older generations are roughly twice as likely as younger generations to say they've suffered no real negative effects on their lives due to the pandemic: around one in five Baby Boomers (21%) and Gen X (22%) report that this is the case, compared with around one in 10 Millennials (12%) and Gen Z (11%).
But this is still a minority, and most Britons – including older people – think they will continue to be adversely affected by the pandemic for some time to come.
The age divide in lockdown loneliness: perception vs reality
When asked which age group was most likely to have said they felt lonely at the beginning of the first national lockdown in the UK, from April to May 2020, 47% of the public say those aged 70 and above – much higher than for any other age group.
But the reality, according to the Office for National Statistics, is that 16- to 24-year-olds were by far the most likely to report feeling lonely at this time. 51% of this group said they felt lonely, compared with 33% of 25- to 39-year-olds – the next most likely to feel this way – and 28% of over-70s who said they were lonely back then.
Little sense of economic unfairness across the generations
The public are most likely to think the UK government's current economic policies do not benefit any particular age group more than any other: 30% of people hold this view, compared with 25% who say middle-aged adults get the best deal, 16% who say older people and 12% who say young adults.
Older generations are most likely to think economic policies don't benefit one age group more than another, while younger generations are most likely to feel that middle-aged people gain the most.
For example, 39% of Baby Boomers think the government's economic policies do not favour any age group, compared with 19% of Gen Z who say the same. Meanwhile, Gen Z (33%) and Millennials (31%) are more likely than Gen X (21%) and Baby Boomers (20%) to think middle-aged adults do the best from the government economically.
Intergenerational conflict thought to have increased – but separation more so
60% of the public think there is more conflict between old and young people in the UK these days than there was a few decades ago, with 15% disagreeing.
And there is an age divide in views: younger cohorts – Gen Z (78%) and Millennials (73%) – are more likely than older ones – Gen X (58%) and Baby Boomers (48%) – to feel this way.
But there's an even more widely held belief that intergenerational separation has got worse, with old and young leading increasingly separate lives in recent decades: 76% agree this is the case, compared with 7% who disagree.
Unlike on the question of intergenerational conflict, this is something that all generations are united on, with three-quarters or more of each cohort surveyed agreeing that young and old no longer interact as much as they did in the past.
Professor Bobby Duffy, director of the Policy Institute at King's College London, said:
"Our perceptions of individual generations and relations between them are driven by fake stereotypes and conflict, fuelled by headlines anticipating coming 'generational wars' or selfish behaviour by old or young.
"The reality is that all age groups, including the young, have been remarkably compliant with extraordinary restrictions on their lives during the Covid-19 pandemic, mostly to protect older and vulnerable people. This has come at significant economic and social costs – but even here we have the wrong impression. We think it was older groups who were more likely to feel lonely during the lockdowns, but it was young people who suffered from that social isolation much more.
"Even pre-Covid, young people have been on the wrong end of many economic policies from government that have favoured older groups, with the social care levy just the latest example – but again that's not our perception: only 16% think older people have done better than other age groups.
"Given all the discussion of generational battles, it's no surprise that many of us think there is more conflict between the generations today than in the past. But, as the public understand, the real issue is the increasing distance between age groups, as we live more separately than at any time in our history, which helps increases our susceptibility to endless generational stereotypes."
Tiffany O'Callaghan, head of features at New Scientist, said:
"There can be no doubt that the pandemic will have a significant impact on all of us who are living through it – and generations to come. But exactly how this major crisis will affect and reshape society is difficult to predict. That's why we asked Bobby Duffy, who has spent 20 years studying the ways that events shape different generations, to extrapolate from his own extensive research to anticipate what lies ahead for the generation that has come of age during Covid-19. The portrait he paints is not rosy, but he presents a clear-eyed vision of how existing challenges will be exacerbated by the pandemic and its aftermath.
"To further understand how the pandemic has changed our own expectations for the future, we also collaborated with Duffy and his team at the Policy Institute at King's College London to commission an original survey, with some surprising results. A standout finding is that our own misguided perceptions of the generations to which we belong – and of other generations – may present significant hurdles to taking the action necessary to tackle climate change, inequality and the other major challenges worsened by the pandemic."
Study details
Savanta ComRes surveyed 2,050 UK adults aged 18+ online between 2 and 9 August 2021. Data were weighted to be representative of UK adults by age, gender, region and social grade. Savanta ComRes is a member of the British Polling Council and abides by its rules. Data tables are available at www.comresglobal.com