01 September 2021
Zac Stenning
BA War Studies 1994 | Head Military Strategy within the Strategy Unit of the UK Ministry of Defence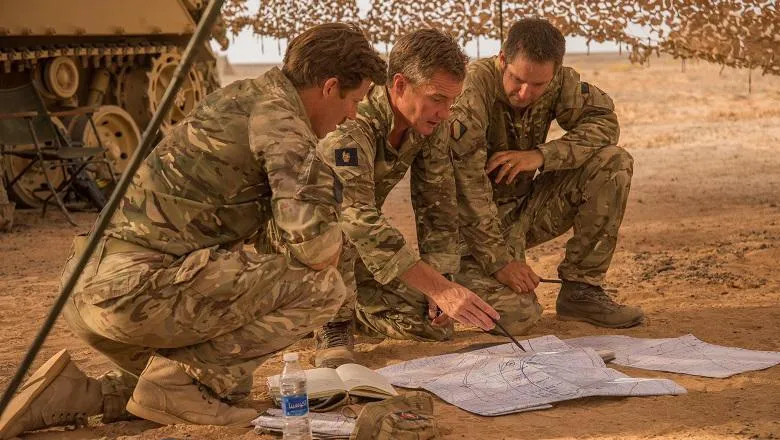 In September 1991 I was lucky enough to be one of around 20 fresh faced 18 and 19 year olds on the first ever BA War Studies course. It was a formative experience, we all bonded incredibly closely, forging lifelong friendships.
As I look back, I realise how fortunate we were to be amongst such an amazing collective of educational insight, experience and wisdom, where we were educated by titans of military history and international relations. Our activities outside of study, included a memorable football match that made the national press: Kings War Studies versus Bradford Peace Studies in February 1992. Rightfully, Peace won.
We have a duty to examine and educate society on the causal factors of violence and war."

Zac Stenning
My BA taught me the power of analysis and importance of understanding context, something I've always considered when confronting conflict. It emphasised the importance of history as wisdom for the future and the need for effective strategy to deal with challenges: easy to state, much harder to define, create and deliver. It shaped my understanding of conflict resolution and the enduring need to bring parties together to resolve differences: 'To politics we must return', has remained with me since my time at Kings.
Post-graduation my military career has taken me all around the world; The Balkans, Africa, Iraq and Afghanistan, culminating in my role today as Head Military Strategy within the Strategy Unit of the UK Ministry of Defence. I have worked alongside exceptional men and women from the UK Armed Forces and other national militaries and diplomatic services. I have been humbled to witness exceptional work by colleagues from the UN and conflict-focused charities supporting vital peace-keeping missions.
I strongly believe that we have a duty to examine and educate society on the causal factors of violence and war, so we can better understand how to resolve and prevent it. From experience, a lack of understanding of the causes, nature and impacts of conflict have led to debatable decisions at the strategic level. An education in War Studies delivers a new generation of leaders and thinkers who recognise the vital importance of conflict resolution through understanding and political negotiation. I am humbled and honoured to have studied at War Studies, which remains a worldwide benchmark of academic excellence in this key field.