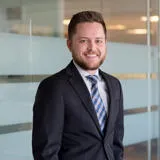 Adam Routh
PhD Candidate
Contact details
Biography
Adam Routh is a Research Associate with the Defense Program at the Center for a New American Security and a PhD student in the Defence Studies Department at King's College London. His work focuses on national security space policy, and specifically, how the United States should respond to increased commercial and military use of outer space.
Mr. Routh has co-authored reports detailing a U.S. national space policy and on the challenges and requirements of the future military force. His analysis has been published in National Review, The Hill, The National Interest, Space News, Real Clear Defense, and Defense News among other outlets.
Mr. Routh previously worked in the private sector where he facilitated training for Department of Defense components. Mr. Routh also served as a Special Operation's Joint Fires Observer Team Leader with the Army's 75th Ranger Regiment. While serving with the 75th Ranger Regiment, Mr. Routh deployed to Afghanistan multiple times. Mr. Routh is a graduate of the Army's Ranger and Airborne courses.
Mr. Routh received his M.A in International Relations and Conflict Resolution from American Military University. His Master's thesis analyzed the Cold War Space Race against concepts of power, and specifically, soft power.
Doctoral Research
Rethinking Space Governance for the 21st Century
Near-Earth space is being utilized by states and commercial actors like never before. Yet international governance necessary to ensure space development—the maturation of space technologies for economic, military, and civil benefits—is advanced responsibly has not materialized in parallel with new space activities. To better understand how new space governance can be developed, this research compares governance regimes for the air domain, the maritime domain, and the internet to better understand how new space governance can enable the sustainable development of near-Earth space. Preliminary findings suggest near-Earth space will require a unique system of governance that leverages aspects of each case study; they include: the benefits of transnational non-governmental networks made up of high-level experts, like those found within internet governance; an agile, but space specific international organization that provides recommendations for best practices and procedures to enhance safety and international collaboration similar to what can be found in civil aviation governance; and a system of treaty development that encourages limited, but functionally specific, bilateral agreements addressing commercial interests.  A new system of near-Earth space governance with the above characteristics would account for the space domain's borderless and environmentally unique nature but also allow states to sustainably operate commercial and military systems for private and public benefit.
Research Interests
U.S. Space Policy; National Security Space; Space Governance; Commercial Space; Military Space.
Supervisors
Professor Mark Hilborne and Professor Greg Kennedy
Research
To promote research in a wide variety of space-related security issues.
Research
To promote research in a wide variety of space-related security issues.