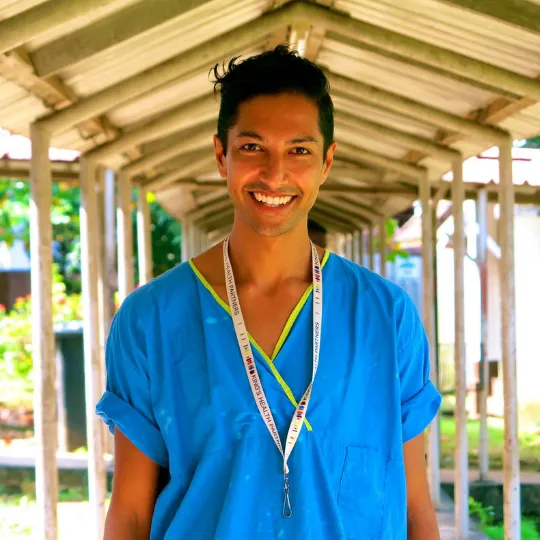 Ahmed Seedat
Respiratory and General Internal Medicine specialist, King's College Hospital
Biography
Ahmed Seedat is a Respiratory and General Internal Medicine specialist at King's College Hospital with a focus on population health and health inequality locally,  alongside global health partnerships. He has worked in the NHS for 13 years with extensive experience working in low- and middle-income contexts, in both a sustainable development and emergency humanitarian response capacity. Additional breadth of experience in health policy, implementation science and academic global health networks.
He has a keen interest in leadership, and is passionate about tackling health inequality and committed to the principles of universal health coverage and the delivery of sustainable, high quality healthcare across the global north and south.
He is a devoted father and partner, intrepid traveller, diver, yogi and football lover. Currently nurturing an interest in deep ecology.