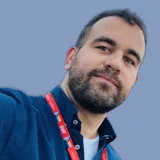 Alejandro M Ramirez Mancebo
Engineering Laboratory Facilities Manager
Contact details
Biography
Alejandro is the primary point of contact for all queries related to Laboratories Facilities in the whole of the Department of Engineering. This includes:
Providing technical expertise to deliver facilities management across all laboratory-based activities for experimental research and undergraduate laboratories in a fast-growing and expanding department.
Contributing to and implementing high-level decision-making regarding the physical delivery of expanding laboratory-based experimental research and teaching facilities understanding the expectations, needs, and timescales of researchers, academics and students.
Working closely with the Technical Services Manager, to ensure that Facilities and safety support and development for Engineering research and teaching is delivered.
Contributing to the design of new and refurbished experimental teaching and research laboratories within the department, particularly with regards to safety issues.
Managing the maintenance, repairs, statutory compliance testing and documentation of all departmental experimental fixed and movable assets.
Working with the Departmental Safety Officer to co-ordinate and improve all health and safety documentation on Departmental SharePoint site.
Working collaboratively with academic and research colleagues, technicians, engineers, designers, and contractors.
Alejandro previously worked in the Faculty of Dentistry as a Bio-materials Laboratory Technician and is a Mechanical and Manufacturing Engineer working towards the Chartership in the IMECHE.