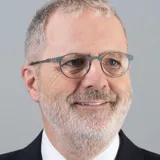 Alexander Layton KC
Visiting Professor
Contact details
Biography
Alexander Layton KC is a Visiting Professor at The Dickson Poon School of Law, King's College London.

He is a practising barrister specialising in private international law. His experience, spanning over more than 45 years, has extended over a wide range of cross-border civil and commercial disputes, including aspects of public international law and state immunity. In addition to English courts at every level, he has appeared as counsel in the Court of Justice of the European Union, and in the courts of Bermuda and the Cayman Islands. He has given evidence on English and European law for proceedings in Europe, Russia, Canada, Australia, Latin America and the United States. He is a Bencher of the Middle Temple, a Recorder and a Deputy High Court Judge.
Alex has been a Visiting Professor at King's College London since 2016, teaching private international law. He has also lectured on topics of European and international law in Britain, Europe and the United States. He was a Visiting Fellow of New York University's Center for Transnational Litigation and Commercial Law in 2011 and 2018. He is a member of the Advisory Boards of Oxford University's Institute of European and Comparative Law and of the Editorial Advisory Boards of the Journal of Private International Law and of ERA Forum, the Journal of the Academy of European Law. He is a trustee of ERA (the Academy of European Law in Trier, Germany) and is a former chairman of the Bar European Group, of the British German Jurists' Association and of the trustees of BIICL (the British Institute of International and Comparative Law).
Selected publications
"Shadows and Illusions in European Private International Law: Reflections on Reflexive Effect" in Barrett et al (eds), The Future of Legal Europe: Will We Trust in It? – Liber Amicorum in Honour of Wolfgang Heusel (Springer, 2021)
"Interim Measures in English Law and their Circulation" (2020) XXI YbPIL 159
"Arbitration and Anti-Suit Injunctions under EU Law" in Ferrari (ed), The Impact of EU Law on International and Commercial Arbitration (NYU, 2017)
Contributor to Encyclopaedia of Private International Law (Edward Elgar, 2017)
"Anti-Arbitration Injunctions and Anti-Suit Injunctions: An Anglo-European Perspective" in Ferrari (ed), Forum Shopping in the International Commercial Arbitration Context (2103)
Teaching
International Civil & Commercial Litigation: Private International law