Dr Alexandra Vukovich
Lecturer in Late Medieval History
Contact details
Biography
Alexandra Vukovich joined King's College London in 2022. She is a historian of the Byzantine world, focussing on Northern Eurasia in the middle to late medieval period, from the emergence of early Rus to the establishment of Muscovy as a successor state of the Mongol Empire. Alexandra has explored the movement of texts, ideas, and objects across Eurasia, as described in medieval Slavonic chronicles and other texts, and through material culture. She is also interested in state formation and long-distance trade across the Eurasian north.
Following her initial studies in France, Alexandra received her MPhil and PhD from the University of Cambridge where she was supervised by Professor Simon Franklin. Subsequently, she held fellowships at Newnham College (University of Cambridge), the British School at Athens, the Dumbarton Oaks Research Institute of Harvard University, and a British Academy Postdoctoral Fellowship at the University of Oxford.
Alexandra is a commissioning editor of the 'Worlds of the Slavs' series at Brill.
Research interests and PhD supervision
Medieval Northern Eurasia, including early Rus, Muscovy, and the Mongols
Byzantine imperial history (middle and late empire); Late medieval Balkans
Slavonic and medieval Greek writing and literature
Historical anthropology; Cross-Eurasian movement of ideas and practices
Politics of heritage management; Reception of medieval artefacts
Selected publications
"From Imperial to Postcolonial and National Heritage Management: An Ottoman ruin in post-Ottoman Belgrade" in Enass Khansa, Konstantin Klein, Barbara Winckler (eds.), Thinking Through Ruins. Interdisciplinary Approaches to Functions, Interpretations, and (Mis-)Uses of Remnants of the Past (Berlin: Deutscher Verlagspreis, 2021), 216-237.
"Le Prince et son épée dans le Rous' du Nordà la suite de l'exil byzantin de Vsévolod Iourevich" in Élisabeth Yota (ed.), Byzance et ses voisins : XIIIe-XVe siècle (Bern: Peter Lang, 2021), 85-107.
"How Byzantine was the Moscow Inauguration of 1498?" in Maria Alessia Rossi and Alice Sullivan (eds.), Byzantium in Eastern European Culture in the Late Middle Ages, East Central and Eastern Europe in the Middle Ages, 450-1450 (Leiden: Brill, 2020), 35-71.
"The Yardsticks by which We Measure Rus" Russian History 46:2-3 (2019): 213-224.
"Enthronement in Early Rus: Between Byzantium and Scandinavia" Viking and Medieval Scandinavia 14 (2018): 211-239.
Teaching
Alexandra's teaching covers diverse topics in late medieval history, including Byzantine history, early Rus and Muscovy, the late medieval Balkans, and the Mongol Empire (the Golden Horde). Her teaching also covers core methodology and historiography.
Expertise and public engagement
Alexandra's work on the politics of medieval heritage has featured in publications, such as Balkan Insight and Der Spiegel, focussing on the re-conversion of the Hagia Sophia/Ayasofya in Istanbul. Research collaboration within the New Critical Approaches to the Byzantine World Network at TORCH (Oxford) resulted in a series of podcasts, a YouTube video on the politics of heritage management of the medieval past in the Balkans, and a series of blog posts.
Research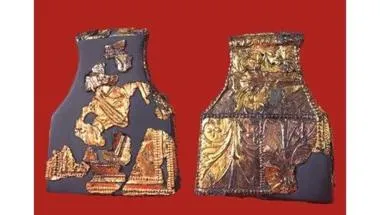 Interdisciplinary centre for the study of late antique and medieval history, languages, philosophy, religion, literature and music in western and eastern Europe.
Research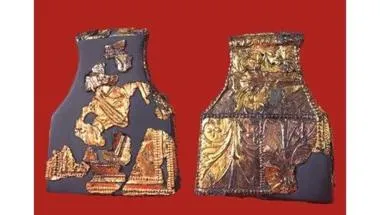 Interdisciplinary centre for the study of late antique and medieval history, languages, philosophy, religion, literature and music in western and eastern Europe.