 Alicia Rémont Ospina
Hacking 4 Ministry of Defence
Product Lead & Cofounder, Ox Intel
Biography
I was looking for a module that would focus on real-life applications rather than on theory and this module really met my expectations on that matter. We were confronted to a problem that RAF analysts and decision-makers were facing in their daily jobs and it was very exciting to be working on something we knew would have an impact on an organisation such as the RAF(as opposed to being studying "only" for our own accomplishments and development). This module was being offered in the second term, and mid-way through my MA I was looking for tangible applications of what I had been reading and listening to over the course of the first semester. This module was one of the few – if not the only – module offered in the Intelligence and International Security MA that allowed for such a hands-on approach – which, for masters' students, is I believe a must-have experience.
This module was the hallmark of my MA. Most of the lessons and skills that I gained through my MA – and that will remain within me over the long term – stemmed from this module. To my eyes, this module is what justified my master's degree. I could feel this was a different kind of module where simply sitting in the classroom and listening to a professor wasn't enough. Similar to the professional world, we had to be fully invested if we were to succeed. We had to be recursive, organised, and autonomous. To me, this module was the exact kind of course I was looking for to transition from the academic world to the professional world.
On top of offering unique networking opportunities (and the opportunity to develop networking skills), this module allowed me to develop a whole set of transferable skills including communication skills (communicating clearly and effectively, know when to listen),problem-solving skills (both in terms of the issue we were working on but also in terms of operational and organisational matters) and project management skills (time management, task allocation among team members, punctuality, collaboration and team-work, conflict resolution etc).
We found the path towards a solution by talking and listening to a lot of people. Some of us had experience working in intelligence and were quite familiar with the problem. Nevertheless, we embraced the concept of H4D and our problem-solving process followed an iterative and investigative course which ultimately led us to better understand our beneficiaries needs and pain points and to come up with a simple but effective tool to tackle the issue at stake. The positive feedback we received on our idea along with the enthusiasm we observed about having people like us trying to solve such a pervasive problem motivated us to turn this school project into a start-up to continue working on this topic after graduating from our MAs.
News
A group of War Studies students who took the hands-on module turned their findings into a new business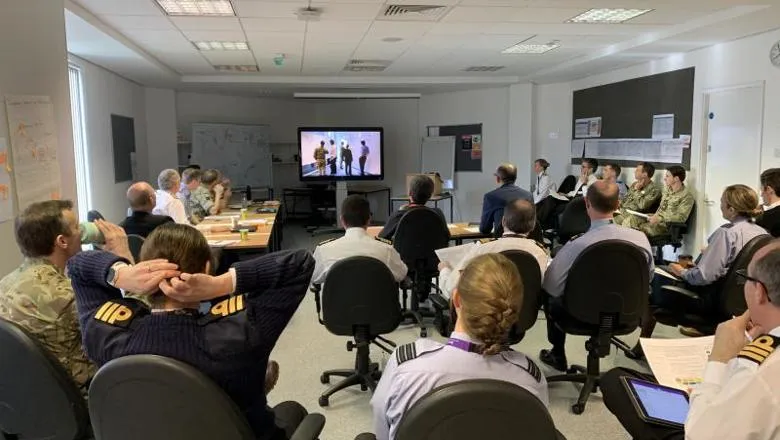 News
A group of War Studies students who took the hands-on module turned their findings into a new business