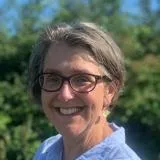 Amanda Fancourt
Lecturer in Law
Contact details
Biography
Mrs Amanda is a Lecturer in Law and joined the Professional Law Institute, part of the Dickson Poon School of Law in November 2021. Her key responsibilities are the development and delivery the new MSc in Law and Professional Practice.
Prior to joining King's and from 2008, Amanda was a senior lecturer on the Legal Practice Course (LPC) and senior personal tutor at City, University of London Law School, where she taught Business Law and Practice, Drafting and Equity Finance. In 2018, she achieved a Masters in Academic Practice.

From 2005 to 2008, Amanda was vocational education developer at the UK Centre for Legal Education, University of Warwick.
She qualified and practised as a solicitor in the City of London before joining the Legal Practice Course team Oxford Institute of Legal Practice (OXILP) in 1994 where she taught for 11 years.
Amanda has spoken at several national and international legal education conferences on topics including legal skills, professional conduct and student support and transitions.
Currently she is an external examiner for LLM programmes at Nottingham Trent University and a Chief Examiner for the Chartered Institute of Legal Executives. Amanda is member of the Association of Law Teachers and is a past Chair and Honorary Secretary.
She is also a Fellow of the HEA.
Research Interests
Amanda's research interests centre on corporate governance and on student support and managing student transitions.
Selected Publications 
'Hitting the Ground Running', a report on research into whether the LPC adequately prepares students for practice, interviewing both trainees and training partners at a range of solicitors' firms. (2004, UKCLE, University of Warwick)
'The Law Society's training framework review: On the straight and narrow or the long and winding road?' with Professor Julian Webb (2004, The Law Teacher, Vol 38, Issue 3)
Teaching 
From September 2022, MSc in Law and Professional Practice:
Year 1 - Business Organisation and the Company
Year 2 - Business Practice, and Company Finance