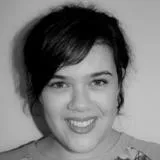 Ms Amy Congdon
PhD Student
Contact details
Biography
Amy is a textile designer by training who has been researching biofabrication for over 10 years. Graduating from Central Saint Martins (UAL) with an MA in Material futures, her PhD 'Tissue Engineered Textiles' is also based at the university (as part of The Design & Living Systems Laboratory) and is being carried out in collaboration with King's Collage London. 
Amy received her introductory training in tissue culture at SymbioticA, based at the University of Western Australia.  "SymbioticA is an artistic laboratory dedicated to the research, learning, critique and hands-on engagement with the life sciences." (http://www.symbiotica.uwa.edu.au/). The aim of her research at Kings in the Di Silvio lab is to explore how traditional textile craft techniques can be utilised in the field of tissue engineering, for both regenerative medicine and future materials, by exploring the control of cell growth and orientation around scaffolds, and bio selective materials.      
As a designer, Amy has exhibited her work internationally in venues including Cooper Hewitt Smithsonian Museum (New York, USA) Centre Pompidou (Paris, France), CUBE Museum (Netherlands), Science Gallery (London, UK),  Somerset House (London, UK), The National Centre for Craft and Design (UK) and the Victoria and Albert Museum (London, UK).  Her work has been featured in leading publications including Crafts Magazine, WIRED, Vogue and in books such as Biodesign by William Myers, Biomimicry for Designers by Veronika Kapsali and the upcoming Crafting Anatomies to be published by Bloomsbury. 
Amy has previously worked for companies including Modern Meadow (as Associate Director of Materials Design), Nissan, Microsoft and WGSN.  She is currently based in New York working as Head of Design Intelligence at Biofabricate.