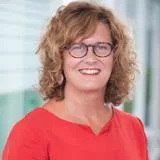 Amy Wolstenholme
PhD student
Contact details
Biography
Amy Wolstenholme joined the Department of Addictions in 2011. Her current work focuses on treatment for people with alcohol use disorders and complex needs. She has fifteen years' experience in the field supporting clinical specialists locally and nationally, and has held roles in central government, the NHS and now academia. 
Amy is a co-applicant on the Alcohol Assertive Outreach Treatment (AAOT) clinical trial offering intensive support and care to patients who present frequently to hospital with alcohol problems and complex mental, physical and social needs, or multimorbidity. She is undertaking her PhD in the Health Services and Population Research Department aiming to economically evaluate the service and to qualitatively explore factors that either enable or restrict its cost-effectiveness.    
Amy coordinated the King's Health Partners Alcohol Strategy, led by Professor Colin Drummond, which aimed to position South London's Academic Health Science Centre as a UK centre of excellence for patients with alcohol problems. She coordinated a programme of work for alcohol-related frequent hospital attenders (ARFAs) for the South London Academic Health Science Network (Health Innovation Network). This saw the production of resources for alcohol care planning in hospitals and a training pack for NHS frontline staff to tackle the stigma associated with substance and alcohol use disorders. Amy has also been an active patient and public involvement advocate, most recently as PPI champion for the NIHR Applied Research Collaboration (ARC) alcohol theme. 
In research Amy worked on the AMPHORA and ODHIN projects funded by the European Union Seventh Framework Programme and authored the Screening and Brief Interventions chapter for the AMPHORA e-Book. She collaborated on an evidence review of alcohol treatment and stakeholder engagement for the Sheffield University School of Health and Related Research (ScHARR) led Specialist Alcohol Treatment Capacity Project, funded by the Department of Health in England. She has undertaken numerous workforce and training surveys particularly as Project Coordinator for the Specialist Clinical Addiction Network (SCAN), based at the National Treatment Agency for Substance Misuse (now part of Public Health England).      
Amy is a Winston Churchill Memorial Trust Fellow of 2017 and travelled to the United States to learn more about treatment services for High Need High Cost (HNHC). She holds an MA in Hispanic Studies, and a Master of Public Health, her dissertation for which examined the relationship between alcohol use disorders and suicidality: an exploratory study of the 2007 Adult Psychiatric Morbidity Study in England.  
CLARHC South London news piece 
A full list of Amy's publications can be found here.  
Research Interests
Treatment models for alcohol dependence 
High need high cost patients, multimorbidity and complex needs 
Public health  
Research
Based in the Addictions Department, the Alcohol Research Group is led by Professor Colin Drummond and comprises a multidisciplinary research team.
Research
Based in the Addictions Department, the Alcohol Research Group is led by Professor Colin Drummond and comprises a multidisciplinary research team.