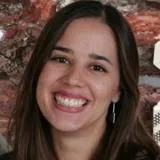 Dr Ana Martins Metelo
Research Associate
Contact details
Biography
I am a Biochemist with a PhD in cancer biology and cancer genetics. I have joined King's College London as a postdoctoral fellow to investigate the use of CAR T cells in Multiple Myeloma. My research projects are focused on the biology of Multiple Myeloma, mechanisms of tumour resistance against CAR T cells and innovative CAR T cell therapeutic strategies.
I contribute to higher education teaching at the Faculty of Life Sciences and Medicine and I am deeply interested in translational cancer research in Multiple Myeloma and other Haematologic Malignancies.
Please find my PubMed publications here.