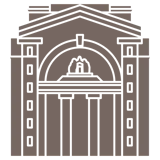 Professor Anastasiya Shamshur
Professor of Finance and Accounting
Research interests
Accounting & Financial Management
Contact details
Biography
Anastasiya Shamshur is a Professor of Finance and Accounting at King's Business School. Prior to her appointment at King's, she was a Professor of Finance at the University of Kent (2019-2021) and Lecturer/Senior Lecturer at the University of East Anglia (2013-2019).
She holds a PhD in Economics from CERGE-EI Prague (2012). Anastasiya's research focuses on a firm's decision-making processes broadly defined with a particular interest in capital structure decisions, ownership structure, M&As and banking.
Are you currently accepting new PhD students?
Yes