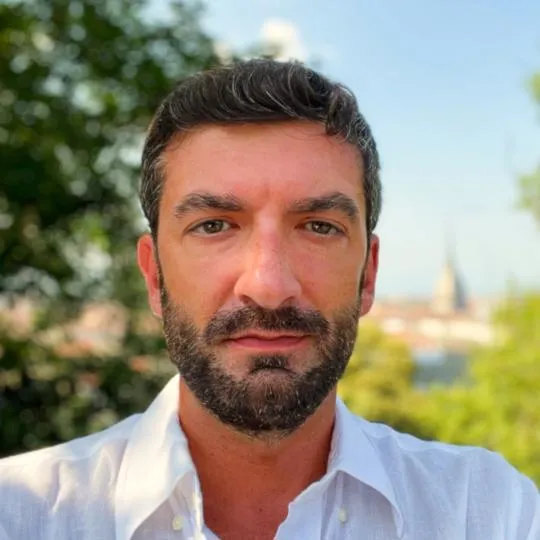 Dr Andrea Ballatore
Lecturer in Social and Cultural Informatics
Contact details
Biography
Andrea Ballatore (he/him) is a quantitative researcher interested in social media, digital geographies, and cultural analytics. From 2016 to 2021, before joining KCL, he was employed as a Lecturer in Geographic Data Science at Birkbeck, University of London. Previously, he worked as a postdoctoral researcher at the University of California, Santa Barbara interdisciplinary Center for Spatial Studies. In 2013, he completed a PhD in Computer Science at University College Dublin on geographic information retrieval and natural language processing. His current work focuses on how the digital is transforming the geographical spaces we inhabit from the perspective of online content creation and consumption. His research centres around collaborative projects with several academic and corporate partners, including the Ordnance Survey and Facebook. His professional website and blog are available at https://aballatore.space.
Research interests and PhD supervision
Digital geographies. Web maps, search engines, and social media shape how we imagine, experience, and communicate about places. I use data analytics to study communication flows and place-related behaviour on the web. Examples of datasets include Google searches, tweets, online ads of cities, and Facebook posts.
Cultural analytics. I am interested in the application of data science to study the geographical dimension of the production and consumption of cultural objects, such as books, maps, films, songs, and photographs, tracing cultural flows from online data.
Geovisualisation for the humanities. I am keen to develop new visualisation methods and interactive tools to visualise and understand spatial and temporal processes in history, film studies, museology, archaeology, and related disciplines.
I am primarily interested in how digital media, such as web maps and search engines, are reshaping our understanding and experiences of places and how, in turn, places are influenced by their digital augmentations. As a digital geographer with a background in data science and quantitative methods, I am keen to supervise PhD students on topics that intersect geography, cartography, social media, and data analytics. I particularly welcome applications on any of these topics from students with an interest in developing their data science and programming skills.
Selected publications
Ballatore, A. and De Sabbata, S. (2020) Los Angeles as a digital place: The geographies of user-generated content, Transactions in GIS.
Ballatore, A., Scheider, S. & Spierings, B. (2019) Tracing tourism geographies with Google Trends: A Dutch case study. In: Kyriakidis, P. et al (eds.), AGILE Conference on Geographical Information Science.
Ballatore, A., Graham, M., Sen, S. (2017) Digital Hegemonies: The localness of search engine results, Annals of the American Association of Geographers
Ballatore, A. (2014) Defacing the Map: Cartographic Vandalism in the Digital Commons, The Cartographic Journal, 51(3), 214–224.
Ballatore, A. (2014) The myth of the Digital Earth between fragmentation and wholeness, Wi: Journal of Mobile Culture, 8(2). 1–20.
Teaching
I have more than 15 years of experience as a geographic data scientist in both industry and academia. I teach a range of topics, including cartography, data visualisation, geographic information systems, web technologies and design, statistics, and quantitative methods for the social sciences and the humanities. I also teach topics related to critical cartography and science & technology studies.