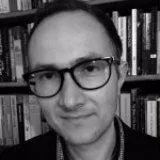 Andrew Fraser
PhD Candidate
Contact details
Biography
Andrew joined the Department of Political Economy in 2018 and works on the reforms made to the Civil Service after 2012 – particularly those on the Civil Service's approach to policy making. Andrew's research focusses on the Civil Service Reform Plan of 2012, and the measures undertaken to introduce open policy making into the Civil Service since then. Alongside his PhD work, Andrew is a full-time civil servant, currently working in the Ministry of Justice on prisons policy. Andrew has previously worked for the Department of Energy and Climate Change, the Prisons and Probation Ombudsman, and the Electoral Commission.
Andrew holds an MSc in Public Policy and Management (Distinction) from King's College London for which he was awarded the 'Best Overall Part-time Student' prize, and a BA in Philosophy, Politics and Economics from the University of Oxford.
Doctoral Research  
Government Reforms to Civil Service Policy Making since 2012
Research Interests
Civil Service Reform
Policy making
User focussed policy design
Think-tanks, special advisors and academics as they interact with policy-makers.
Supervisors