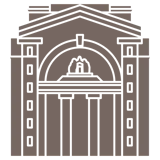 Miss Aneeka Dosanjh
Careers Consultant
Contact details
Biography
Aneeka is a Careers Consultant in King's Business School, where she blends her experience across finance and coaching to support undergraduate business school students with their career journeys.
Aneeka holds an ICF accredited coaching diploma. She previously worked for BPP, a private provider for qualifications for professionals, where she supported finance apprentices to complete professional finance qualifications whilst also achieving their career goals. She supported apprentices at a range of firms across the UK, with many working for the Big Four accounting firms. Additionally, Aneeka supports finance professionals with their career development. She offers coaching support in a range of areas such as confidence, career transitions and achieving career goals.
Aneeka's career began in Corporate Tax. She previously worked at Deloitte in London, as well as spending time working in-house, as an ACA qualified Corporate Tax Consultant. She has experience across International Advisory Tax, M&A Tax and Real Estate Transactions Tax.
Outside of work, Aneeka enjoys trying out new restaurants across London, going on long walks and travelling to new places.