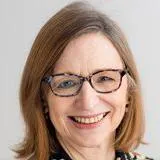 Anne-Lucie Norton
Visiting Senior Research Fellow
Research interests
Conflict and security
History
International relations
Philosophy and religion
Contact details
Biography
With a background in tertiary-level academic publishing in strategic and defence studies, military history and international affairs with Macmillan (now Palgrave), Anne-Lucie published many of the leading scholars in these fields including Professor Sir Lawrence Freedman, Professor Brian Holden Reid and others.
Miss Norton has held board-level appointments in several companies with experience in and responsibility for business development, editorial strategic focus, brand development, and acquisitions.
Appointed to develop the Department of War Studies' ground-breaking completely online masters degrees, Anne-Lucie was Executive Director of War Studies Online for seventeen years. A model for best practice in online delivery and widely copied, War Studies Online is a leader in postgraduate education.
Research interests
Religion and war
Confessional allegiance and identity formation
Early modern notions of state and nationalism
Sixteenth century Spanish humanism
Professional
Teaching and learning using technology
Assessment