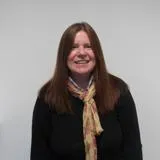 Dr Annmarie Grealish
Visiting Lecturer in Mental Health Nursing
Contact details
Biography
Dr Grealish is a lecturer in mental health at the University of Limerick and a Visiting Lecturer at King's College London.
She is a qualified general nurse, mental health nurse, cognitive behaviour therapist (CBT) and Interpersonal Therapist practitioner (IPT) with a specialism in young people's mental health.
In 2014, she completed her PhD in Psychology at the Division of Psychology and Mental Health, University of Manchester. She has extensive experience of clinical practice, research and education in mental health. She worked in a number of clinical settings, including; acute in-patient care, primary and secondary care, and specialist Child and Adolescent Mental Health Services (CAMHS) in NHS Lothian.
Annmarie also undertook research funded by the Scottish Executive in 2001 evaluating and implementing Telehealth in CAMHS whilst working as a CBT and IPT practitioner. She moved into academia in 2003 and held lectureships at the University of Salford, and King's College London before commencing at University of Limerick in Jan 2019.   
A more detailed profile of Annemarie is on University of Limerick website
Research interests
Annmarie's research focuses on empowerment, psychosis, trauma, resilience, psychological therapies (CBT, TF-CBT, IPT) and early interventions for young people with mental health problems.
She also has particular interest in schools as sites of mental health support and is currently working on the development of school-based youth peer mentoring intervention to improve mental health.
Annmarie is also a co-applicant on PTSD Experimental Treatment Trial (PETT study) which is comparing a new treatment called Reconsolidation of Traumatic Memories (RTM) with an existing treatment called Trauma-Focused Cognitive Behaviour Therapy (TF-CBT) for military veterans with PTSD (June 2019-Sept 2021).
Annmarie continues to provide supervision and training in Cognitive Behavioural Therapy (CBT) (CAMHS) and is currently supervising two international funded PhD students (full-time) at King's College London.