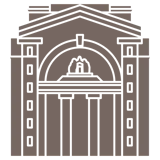 Dr Aristeidis Raftapostolos
Lecturer in Finance
Contact details
Biography
Aristeidis Raftapostolos is a Lecturer in Finance, Banking & Finance at King's Business School. He joined King's in July 2022. He holds a PhD in Economics from the University of Strathclyde and postgraduate degrees in Finance and Economics from Queen Mary, University of London and Athens University of Economics and Business, respectively.
Before joining King's, he worked as a supervision analyst at the European Central Bank. Aristedis's main research interests are in the areas of Machine Learning and Bayesian time series econometrics and their applications in macroeconomics and finance.
Personal webpage: https://www.arisraftapostolos.com
Are you currently accepting PhD students?
No