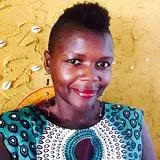 Dr Awino Okech
Visiting Senior Research Fellow
Contact details
Biography
Dr Awino Okech is a Visiting Senior Research Fellow in the African Leadership Centre.
Awino has been involved in social justice transformation work in Eastern Africa, the Great Lakes region, and South Africa for the last twelve years. Her work has focused on women's rights in conflict and post-conflict societies, security sector governance and governance more broadly.
She has supported the work of a number international and inter-governmental organisations in these areas, most notably: acting as lead researcher for Niger and Burkina Faso in a United Nations Economic Commission for Africa (UNECA) commissioned study on 'Causes and consequences of conflict in the Sahel' in 2015; serving as the lead drafter for the African Union's Operational Guidelines on Gender and Security Sector Reform in 2014; and supporting the United Nations Development Programme (UNDP)'s Somaliland Civilian Police Programme review their police reform work in Hargeisa in 2012.
Awino contributes to knowledge production and transfer through an adjunct teaching position with the African Leadership Centre at Kings. She co-convenes the Gender Leadership and Society module as part of the MSc in Security, Leadership and Society.
Awino serves on the editorial advisory board of Feminist Africa, a peer-reviewed journal produced by the African Gender Institute at the University of Cape Town. She is also a member of the African Security Sector Network, a pan African network of scholars and policy advocates working in the area of security sector reform.
Research
Awino's publications include:
'Women and security governance in Africa' (2011) co-edited with 'Funmi Olonisakin
'Dealing with asymmetrical conflict: Lessons from Kenya' (1/2015) in Special Issue of Strategic Review of Southern Africa
'Gendered security: Between ethno-nationalism and constitution-making in Kenya' (2013), co-edited with 'Funmi Olonisakin and Cherly Hendricks, in the Africa Peace and Conflict Journal, UPEACE
'Niger and counter-insurgency in the Sahel: Critical actor or crisis state' (forthcoming)
'Theatre for peace: Reflections on Amani peoples theatre model' with Michael Owiso (forthcoming)