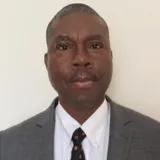 Professor Bams Abila
Visiting Professor
Contact details
Biography
Professor Bams Avila, MBBS, MSc, MD, PhD, FFPM, is a Visiting Professor in the Centre for Pharmaceutical Medicine Research, Institute of Pharmaceutical Science, School of Cancer & Pharmaceutical Sciences.
Professor Abila is also a UK-registered physician and clinical scientist with specialisms in clinical pharmacology and pharmaceutical medicine. He has over 15 years' experience in academic medical research and over 30 years' experience of pharmaceutical medicine in global drug development leadership roles at Aventis, Pfizer, Astellas, AstraZeneca and GSK. He is currently Chief Medical Officer for CMED, a technology-led CRO managing clinical trials for biotech and pharma companies worldwide.
In his first 14 years in the pharmaceutical industry, Professor Abila was involved in the translational science activities and clinical development of small molecule drugs in multiple therapy areas, including urology, oncology, cardiovascular and neurology. In the last 16 years, Professor Abila's focus has been the development of biologics and advanced therapy medicinal products (ATMPs) in several therapy areas including oncology, immuno-inflammation, neurology, respiratory disorders and diabetes. His special areas of interest are translational medicine and early clinical development, including the development and use of translational biomarkers for decision-making during drug development and for differentiation of medicines in the marketplace.