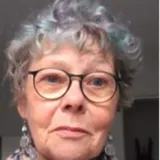 Dr Barbara Daniel
Emeritus Reader in Forensic Science
Contact details
Biography
Barbara Daniel founded and led King's Forensics until October 2019. The innovative formation of King's Forensics in 2017 created a world leading multidisciplinary team incorporating Environmental Forensics and Forensic Detection research and the world renowned King's College Drug Control Centre with its ISO125 accredited drug testing laboratory.
Dr Daniel's significant accomplishments include the creation of key strategic alliances with the Metropolitan Police Forensic Directorate and the City of London Police Forensic Directorate; forged successful collaborations with major forensic providers, and in 2011 brought in the Forensic DNA unit from Queen Mary College to create 'Forensic DNA Analysis at King's', a fully accredited DNA testing laboratory.
As the Lead for the Masters in Forensic Science programme from 1996, Dr Daniel transformed the programme from a small niche MSc to an internationally renowned programme with students and alumni around the globe. In recognition for her contributions to this course, she has received two education awards for both excellence and sustained excellence in teaching. The programme is recognised for consistently delivering cutting-edge knowledge and research in the field.
Dr Daniel retired in 2019 leaving as her legacy a thriving and diverse group of researchers and educators. As an Emeritus Reader, Dr Daniel continues to contribute to the ongoing success of King's Forensics through delivering key educational and research initiatives, such as the co-direction and development of a wildlife forensic initiative in Africa in partnership with the City of London Police and the provision of supervisory support to PGR students.