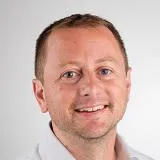 Ben Day
Head of School Administration
Contact details
Biography
Ben was appointed as Head of School Administration for Education, Communication & Society in 2016. He started a career in University administration managing student records and has worked in several roles including programme administration, quality assurance support, and project management.
Responsibilities
Leading the School Professional Services team, including managing recruitment and appraisal processes and facilitating training and development.
Managing the School's resources, and keeping abreast of trends and issues that may affect the School's position.
Taking a lead role in managing strategic planning, policy and programme development in the School
Overseeing HR operations for the School.