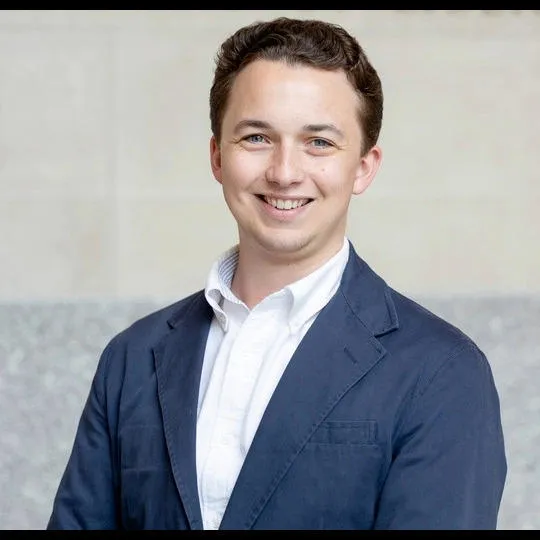 Benedict Baxendale-Smith
PhD Student
Research interests
Conflict
International relations
Security
Biography
Benedict Baxendale-Smith is a PhD student in the Defence Studies Department. His research focuses on the Indo-Pacific Strategies of Australia, Canada and the UK amid the wider context of US-Chinese great power competition. With a focus on naval strategy, Benedict's research examines how middle powers stand to impact the regional power balance of the Indo-Pacific.
As a comparative case study, his research examines how middle powers can navigate and fulfill security commitments whilst also pursuing their own defence policy objectives.
Benedict previously worked as an intern for the Wilson Center's Global Europe Programme in Washington DC, researching and producing written analysis on European Security.
Prior to his PhD, Benedict earned his MA with distinction in International Relations from Durham University (2021) and BA in History from the University of York (2020).
Benedict is a member of the Royal United Services Institute and the Royal Society for Asian Affairs. 
Research Interests
US Grand Strategy
US-China Relations
Indo-Pacific Security
The Liberal International Order
UK Defence and Security Policy
Thesis 
What are the roles of middle powers in perpetuating U.S hegemony and responding to the perceived challenge of Chinese expansionism? Exploring the Indo-Pacific Strategies of Australia, Canada and the United Kingdom.
Supervisors 
Professor Andrew Dorman (First Supervisor)
Dr Zeno Leoni (Secondary Supervisor)
Publications