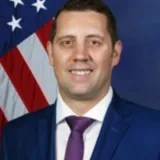 Benjamin Flosi
PhD Student
Contact details
Biography
Benjamin Flosi is a Ph.D. Student in the Defence Studies Department. He holds a bachelor's degree from Marquette University and master's degrees from Columbia and Johns Hopkins Universities. Prior to joining Defence Studies, Benjamin served in the U.S. Army and worked in the Pentagon.
Research Interests
Defence Economics
Capability Development
National Industrial Base
Political Economy of Defence
Economics and National Power and Strategy
Thesis
The Sinews of War or Peace? National Economic Systems and Defence Production.
Supervisors