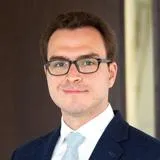 Professor Bernhard Maier
Visiting Professor
Public international law and disputes practitioner
Biography
Professor Bernhard Maier is a Visiting Professor of Cyberlaw in The Dickson Poon School of Law, King's College London.
He co-teaches the LLM course "Cyberspace Law: 'Big Data', Algorithmic Governance and Democracy - A Transnational Perspective".  As part of this course, he and his co-convenors focus on the challenges posed to national, private international and public international law concepts as a result of the ubiquity and exponentially increasing relevance of cyberspace in everyday private and public life. The course deals with a wide array of fascinating subjects such as the international regulation of the internet "backbone", jurisdiction in cyberspace, personality rights, the regulation of Big Tech, international trade law in cyberspace and artificial intelligence.
He is a public international law and arbitration specialist at Signature in London, UK, where he advises private and State clients on all aspects of public international law, the international law of foreign investment and commercial law. He is also an appointee to the UK Attorney General's Panel for Public International Law and has experience working at the European Commission in Brussels.
Publications
Author, "How has the Law Attempted to Tackle the Borderless Nature of the Internet?", International Journal of Law and Information Technology.
Author, "The Many Identities of the European Union: Exploring the Rival Trade and Investment Ambitions of Organization and Members", Manchester Journal of International Economic Law, 13(3) MJIEL 357-388, 2016.
Co-author, "A Comparative Analysis of the ECT and BITs in Light of Evolving EU Policy", The Leading Practitioners' Guide to International Oil & Gas Industry Arbitration, 2015.
Co-author, "The External Dimension of EU Energy Regulation", Legal Aspects of EU Energy Regulation, Second Edition, OUP, 2015.
Author, "How has international law dealt with the tension between sovereignty over natural resources and investor interests in the energy sector? Is there a balance?", International Energy Law Review.