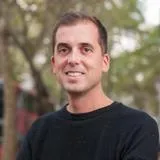 Dr Brecht Deseure
Post-doctoral research associate
Contact details
Biography
Brecht Deseure obtained his PhD in History at Antwerp University in 2011. He has worked as a postdoctoral researcher and as a lecturer at the universities of Leiden, Leuven, Passau and Brussels. He is currently employed at KCL as a postdoctoral researcher on the project Radical Translations. The Transfer of Revolutionary Culture between Britain, France and Italy (1789-1815).
Research interests and PhD supervision
History and memory 
History of political culture 
Revolutionary and Napoleonic history 
Constitutional history 
History of France, the Low Countries and Belgium 
Brecht publishes on various aspects of political culture in the revolutionary era.  
In his dissertation he has studied the politics of history in Belgium under revolutionary and Napoleonic rule. This included the impact of revolution and regime change on historical repertoires, historical consciousness and the evolution of political iconography.  
In later projects, he has investigated the origin and intellectual foundations of the Belgian Constitution of 1831, focusing on questions of sovereignty, republicanism and legitimate power.  
Brecht currently works on the transnational circulation of radical ideas via translation between France and the United Kingdom during the French Revolution. 
He is currently preparing two book projects. One is an edition of previously unpublished drafts and proposals for the Belgian Constitution. The second concerns a unique series of watercolour drawings showing scenes of everyday life and political iconography in Antwerp under revolutionary rule (1792-1797). 
Selected publications
'Republican Monarchy in the 1830 Revolutions. From Lafayette to the Belgian Constitution', History of European Ideas 45 (2019/7) 992-1010. 
'Pre-Revolutionary Provinces in a Post-Napoleonic State. Piecing Together the United Kingdom of the Netherlands, 1813-1815', Low Countries Historical Review 133 (2018/3) 98 – 121. 
'The Faces of Power: History and the Legitimation of Napoleonic Rule in Belgium', French Historical Studies 40 (2017/4) 555-588. 
'From Pragmatic Conservatism to Formal Continuity. Nineteenth-Century Views on the Old Regime Origins of the Belgian Constitution', Giornale di Storia Costituzionale 32 (2016/2) 257 – 277. 
'La représentation du pouvoir français en Belgique (1792-1799). Entre révolution et tradition', Annales Historiques de la Révolution Française 384 (2016/2) 109 – 130.