Catherine Polling
NIHR Clinical Lecturer in General Psychiatry
Contact details
Biography
Catherine joined King's in 2009 when she began her Core Training in Psychiatry on the Maudsley Training Programme as an NIHR funded Academic Clinical Fellow. She was awarded a Wellcome training fellowship during which she completed an MSc in Epidemiology at the London School of Hygiene and Tropical Medicine and a PhD in the Department of Psychological Medicine at the Institute of Psychiatry, Psychology & Neuroscience (IoPPN). Her PhD project used mixed methods to explore variations in rates of self-harm between different areas and communities in London. She is currently an NIHR funded Clinical Lecturer in General Psychiatry based in the Health Inequalities Research Group within the Department of Psychological Medicine and at the Biomedical Research Centre at the IoPPN
She trained in Medicine at University College London and did her Foundation medical training with South Thames Foundation School including jobs at King's College Hospital and Southwark Public Health Team. She is a member of the Royal College of Psychiatrists and works clinically in General Adult Psychiatry for South London and Maudsley NHS Foundation Trust.
She has expertise in psychiatric epidemiology, self-harm, health inequalities and the use of mixed methods including multi-level modelling, Bayesian disease mapping techniques, data visualisation using Geographical Information Systems and use of large clinical datasets as well as qualitative data collection using interviews and focus groups and thematic analysis.
She is a member of the Maudsley Cultural Psychiatry Group's steering group, co-leading work to increase psychiatry trainees' knowledge and skills about the impact of racism and discrimination on mental health through teaching and reflective practice.
Research interests:
Mental health inequalities
Urban mental health
Self-harm
Public Mental Health
Use of routine clinical data
Disease mapping techniques
Mixed methods research
Teaching:
Lecture on 'The Urban Environment and Mental Health' for Urban Informatics MSc, Centre for Urban Science and Progress London, Faculty of Natural and Mathematical Sciences, KCL
Lecture on 'Racism in Mental Health Services' as part of Maudsley Cultural Psychiatry Group and dissertation supervision for the Mental Health Studies MSc
Co-lead 'Managing conflict' day, IMPARTS Mental Health Skills for Non-Mental Health Professionals course, Department of Psychological Medicine, IoPPN, KCL.
Expertise and public engagement:
Co-facilitator of course 'Understanding Self-harm', SLaM Recovery College
Member of the Maudsley Cultural Psychiatry Group's working groups for review of the psychiatry training curriculum (regular groups held with service user, carer and community representatives and with psychiatry trainees).
Member of SLaM's Patient and Carer Race Equality Framework pilot Data Workstream.

Accredited by the Balint Society to lead reflective practice groups for health professionals
Research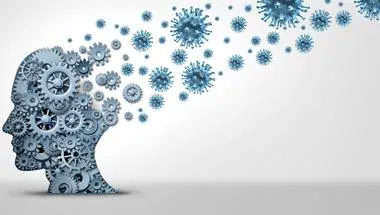 Health Inequalities Research Group is focused on discrimination and other forms of social adversity; community mental health; inequalities in mental health and health services.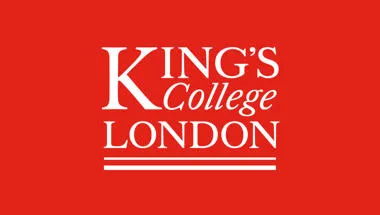 The Health inequalities Research Network (HERON) is a research and public engagement network launched in 2011
Events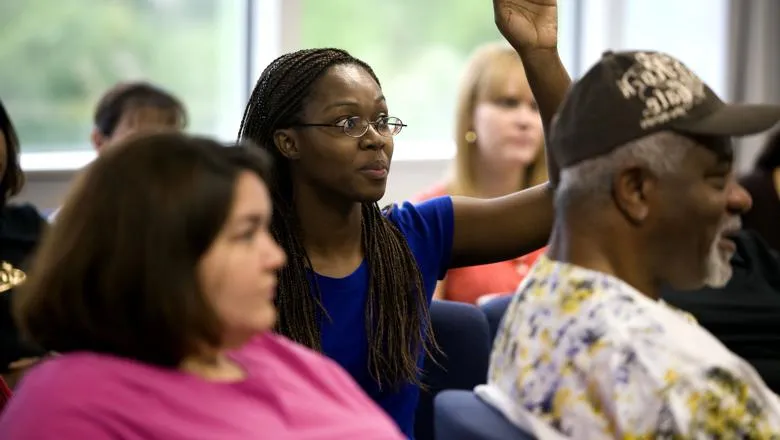 Virtual seminar hosted by the Centre for Society and Mental Health, with Black Thrive and King's researchers.
Please note: this event has passed.
Spotlight
Research is core to King's: what we do, what we care about and how we educate. It's how we use our creativity to further our knowledge and understanding,...