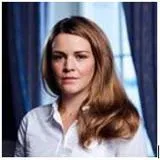 Dr Catherine Wheatley
Reader in Film Studies
Vice Dean, Education, Faculty of Arts and Humanities
Contact details
Biography
Catherine is Senior Lecturer in Film Studies at King's College London. She is the author of Stanley Cavell and Film: Scepticism and Self-Reliance at the Cinema (2019), Michael Haneke's Cinema: The Ethic of the Image (2009), and Caché (2011). With Lucy Mazdon, she co-authored Sex, Art and Cinephilia: French Cinema in Britain (2013) and co-edited Je t'aime, moi non plus: Anglo-French Cinematic Relations (2010).
She holds a PhD in Modern Languages from Oxford University (2007) an MA in European Cinema from the University of Bath (2003) and a BA (Hons) in Modern and Medieval Languages from Oxford University.
Before joining King's in 2011, Catherine worked as a Research Associate on a four-year AHRC project based out of Southampton University, looking at the history of French cinema in Britain, and then as a Lecturer in Screen and Media Studies at the University of East London.
Research Interests and PhD Supervision
Film and philosophy
Film and religion
Film theory, especially issues of spectatorship
European cinema
Film cultures and audiences
Catherine Wheatley's research conjoins film theory and philosophy, asking questions about what film is, what it does, how we respond to it and why that matters. Her first monograph, on Michael Haneke's Cinema: The Ethic of the Image, argued that our relationship with film is inherently bound up with questions of morality and agency. Her most recent book, Stanley Cavell and Cinema, argued that through engaging with film we can learn how to live more ethically in the world, looking at how film, and film theory, can give us pause to consider questions of gender, race, privilege and perspective.
In 2019-20, she is a Fellow of the Cinepoetics centre at the Freie Universitat, Berlin, where she is co-organising a workshop on how we theorise spectatorship in the new media landscape.
Catherine's current research is concerned with the relationship of film to questions of faith, belief and religiosity in post-secular society, and in particular with the concept of wonder.  As part of this, she is interested in questions of religious pluralism and conflict, and their relationship to the film image.
Her scholarly work has appeared in journals including Paragraph, Film-Philosophy, Religions and Studies in European Cinema, among many other journals and edited collections.
Catherine welcomes PhD theses on any topics related to her work, including film and philosophy, film and religion, film theory, and contemporary European cinema. 
For more details, please see Catherine's full research profile.
Teaching
Catherine Wheatley has taught in a wide range of areas across undergraduate and MA level, including modules in film theory, film genre, European cinema, film and philosophy, film and religion, and cinema and spectatorship.
Expertise and Public Engagement
Catherine has made several appearances on BBC radio, reviewing films for segments such as The Film Programme and The Strand, and recently appeared on podcasts for The Cinematologists, Fantasy-Animation, and Sight & Sound. She has contributed several reviews for the i newspaper. She has organised a number of public events at the British Film Institute, and is a co-convenor the BFI's Philosophical Screens series.
She is a member of the editorial board of Film-Philosophy and the editorial cohort for Studies in European Cinema and Cinéma et Cie. She has peer reviewed for many major scholarly journals and presses.
Selected publications
Stanley Cavell and Film: Scepticism and Self-Reliance at the Cinema (Bloomsbury, 2019)
Caché (BFI, 2011)
French Cinema in Britain: Sex, Art and Cinephilia (Berghahn, 2013)
Je t'aime… moi non plus: Anglo-French Cinematic Relations (Berghahn, 2010)
Michael Haneke's Cinema: The Ethic of the Image (Berghahn, 2009)
News
Film Studies lecturer Dr Catherine Wheatley, will be participating in the Female Film Critics Salon Discussion - a BFI Reuben Library Event
News
Film Studies lecturer Dr Catherine Wheatley, will be participating in the Female Film Critics Salon Discussion - a BFI Reuben Library Event