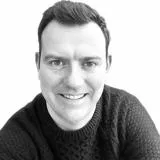 Dr Charles Reilly PhD MSc BSc MCSP
Adjunct Senior Lecturer. Consultant Physiotherapist in Chronic Respiratory Disease
Consultant Physiotherapist in Chronic Respiratory Disease
Contact details
Pronouns
he/him
Biography
Dr Charles Reilly the Consultant Physiotherapist in Chronic Respiratory Disease at King's College Hospital NHS Foundation Trust. As part of Dr Reilly's role, he provides strategic, clinical and research leadership across the organisation. In addition, Dr Reilly is an Adjunct Senior Lecturer within the Cicely Saunders Institute of Palliative Care, Policy & Rehabilitation, King's College London.
Dr Reilly's clinical and research expertise focuses on the pathophysiology and non-pharmacological interventions for chronic breathlessness. Dr Reilly has published in high quality and high impact journals e.g., Lancet Respiratory, Thorax, European Respiratory Journals.
Dr Reilly has helped to secure external research funding in collaboration with the Cicely Saunders Institute, King's College London and the Respiratory Medicine Clinical Academic Group, King's College London.
Currently, Dr Reilly has recently completed an NIHR Clinical Lectureship, where he development and tested a transdiagnostic digital breathlessness intervention (SELF - BREATHE) for patients with chronic breathlessness, due to advanced respiratory disease.
Research interests:
Pathophysiology of breathlessness
Non-pharmacological interventions for chronic breathlessness
Complex interventions
Clinical trials
Digital health interventions
Self-management
Physiotherapy
Spotlight
The drug-free support helping people cope with breathlessness
Spotlight
The drug-free support helping people cope with breathlessness