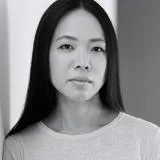 Chi Yin Sim
PhD Candidate
Contact details
Biography
Sim Chi Yin is a photographer and artist from Singapore, currently based between London and Beijing. Her practice integrates multiple mediums including photography, film, sound, text and archival material and performative readings. Combining rigorous research with intimate storytelling, Chi Yin's works often explore issues of history, memory, conflict, migration and their consequences.
Chi Yin was commissioned as the Nobel Peace Prize photographer in 2017 and created a solo show for the Nobel Peace Centre museum in Oslo on nuclear weapons, combining video installation and still photography.  Her work has been exhibited in solo and group shows at the Istanbul Biennale (2017), Hanart TZ Gallery Hong Kong, Singapore Art Week, the Institute of Contemporary Arts Singapore, the Annenberg Space For Photography in Los Angeles, Gyeonggi Museum of Modern Art in South Korea.
A print journalist and foreign correspondent for the first decade of her multi-faceted career, Chi Yin was an inaugural Magnum Foundation Social Justice fellow at New York University in 2010, and won the Chris Hondros Award in 2018 for her in-depth documentary work at the grassroots of China and southeast Asia. She teaches workshops, and does public speaking at arts venues and corporations such as Facebook and has been interviewed about her work on the BBC, CNN and other international media outlets.
Chi Yin joined Magnum Photos as a nominee member in 2018. She is currently also a PhD candidate on scholarship at King's College London, in War Studies.
Thesis Title
Traces and encounters: "bandits", and the memory and many lives of leftist foot soldiers of the Malayan Emergency (1948-1960)
Abstract
"Those who win are kings; those who lose are bandits," as a Chinese proverb goes. That colours how most wars are remembered, including the longest one Britain fought post-WWII: in Malaya. The Malayans who fought the British during the twelve-year anti-colonial war (1948-1960) — labelled "bandits" and "Communist Terrorists" — have been largely rendered invisible or mute in mainstream historical accounts in the West, and in state-constituted narratives in present-day Malaysia and Singapore. In Spivak's spirit, I will ask: "Can the 'bandit' speak?" Diluting the traditional historian's belief that memory is distinct from and less valuable than "history", I will show that the "bandits" can speak — and have important things to say. They have been dealt a double muting, I posit, adapting anthropologist Ann Laura Stoler's concept of colonial aphasia. They have been subsumed by both a victors' authoring of histories framed within Cold War discourse, as well as the accounts by the Malayan Communist Party leadership in memoirs that have emerged and attained a discursive dominance.
This practice-based project excavates the experiences and memories of the anti-colonial foot soldiers and restitutes them in the narrative and archive, both in language — an unmuting, literally — and visually, through oral histories, field research and art-making. In trying to push past the "archival turn" and in an exercise to not privilege or fetishise text and documents, the "bandits" in my research show up, speak back and challenge the colonial archive of Foucault's conception, as "a system of enunciability". This thesis will draw on both postcolonial studies — hitherto used very lightly in the analysis of this war — and memory studies to examine the memories and traces of the leftist foot soldiers across space, time, sound, the body and materiality. It will show how their personal narratives often depart from Cold War and state discourses, and shed new light on aspects of the conflict and its memory.
Research Interests
Malayan Emergency, British Malaya, colonialism, colonial rule, memory, trace, experience, oral history, representation, visual art, practice-based, practice-led, counter-insurgency, Cold War, Asia, Southeast Asia, history, narratives, counter-narrative, archives, counter archive, under-represented, archival interventions, photography, film, propaganda
Supervisors
Vivienne Jabri, War Studies Department
Michaela Crimmin, Royal College of Art