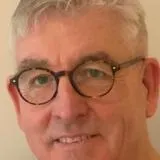 Professor Chris Frampton
Visiting Professor
Contact details
Biography
Professor Chris Frampton obtained his BSc in Chemistry and his PhD in Inorganic Chemistry from the University of Essex in 1981 and 1985 respectively. After completion of his PhD, he took up a postdoctoral position in the laboratory of Professors Tom Birchall and Ron Gillespie at McMaster University Hamilton (Canada), researching into the correlation of crystal structure data with Mössbauer spectroscopic parameters of high-oxidation state main-group compounds. He subsequently took up the management position of the single-crystal X-ray facility at McMaster University.
He is the author and co-author of over 40 patents and over 150 peer-reviewed research publications which have appeared in many high-impact journals. He is also a member of the editorial board of for the IUCr journal Acta Crystallographica, Sect. C. In April 2015 he was named in the Global Top 100 Most Influential Medicine Makers Power List.
Chris also has extensive industry experience. He is the co-founder and Chief Scientific Advisor of Nuformix plc, and the co-founder and director of Pharmorphix Ltd., with whom he served as the company's full-time Chief Scientific Officer in 2005. He was based at Roche Discovery Welwyn for nine years, before moving to the position of Director of Strategic Marketing at Bruker AXS. He is currently the CEO of Rbar3 Ltd. - a chemistry, solid-form and crystallographic consultancy service to the pharmaceutical and fine chemical industry sectors - and Chief Scientific Advisor to Centillion Technology Ltd.
Chris has frequently provided consultancy and solid-form research services to the pharmaceutical and biotechnology sectors. He has acted as an expert witness in a number of high-profile legal cases in both the US and the UK. More recently, he took a Chair in Structural Chemistry and Crystal Engineering within the Wolfson Centre for Materials Processing at Brunel University (2013-2018). In addition to his current post at King's, he is also a visiting Professor of Structural Chemistry within the ETC at Brunel University.