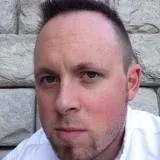 Chris Murray
PhD Candidate
Contact details
Biography
Chris Murray serves as Associate Editor of Defence Report London, UK. He is currently pursuing his PhD in Defence Studies at King's College London. His studies focus on the history of irregular warfare, guerrilla movements, insurgency, and counter-insurgency operations. His regions of focus are the Caucasus, Eastern Europe, and the Balkans. He has published numerous articles and reports on current defence and global affairs issues as well as on the Second World War. Chris is an Associate Member of the of The Corbett Centre for Maritime Policy Studies at King's College London, a Member of the Second World War Research Group at King's College London, as well as an Associate of King's College London. Chris holds an MA in war studies from the Royal Military College of Canada as well as a BA in Anthropology and an HBa in History from Lakehead University. Chris has formally served as a Naval Warfare Officer in the Royal Canadian Navy (RCN). He has also worked in the Canadian House of Commons serving as a defence and foreign policy advisor to the offices of Members of Parliament.
Doctoral Research
In Defence of His Majesty's Government: Understanding the Evolution of Britain's Second World War Yugoslav Policies
The aim of this thesis is to challenge existing historiographical narratives surrounding British policies towards Yugoslav resistance movements during the Second World War. The forces that shaped government attempts at co-opting resistance forces in occupied Yugoslavia will be considered in the light of what Graham Allison has called "the essence of decision." That is, by looking to the British Government as a policy arena and examining the 'official mind' and policy community in that context. This will highlight the multiple overlapping forces that interacted in shaping the evolution of British policy. The project will be based on records at The National Archives (PREM, CAB, FO, WO, KV, HS, and HW) as well as other individual archival collections such as the Churchill, Alan Brooke and Eden papers. This approach will better inform our understanding of efforts aimed at co-opting of irregular forces.
Research Interests
Second World War, irregular warfare, guerrilla insurgency
Supervisors
Dr Christina Goulter and Dr. Niall Barr