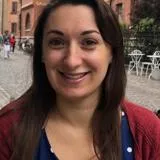 Dr Christina Pearce PhD
Teaching Fellow, CARE
Biography
Christina joined CARE as a part-time teaching fellow in March 2023. She is leading on the development of specialist training for healthcare professionals working in kidney disease.
Christina previous post at City, University of London's Health Services and Research Management department as a Postdoctoral Research Fellow implementing and evaluating a polypharmacy adherence intervention in older adults. Christina's interest in adherence was developed in 2015 during her PhD at UCL's School of Pharmacy, Centre for Behavioural Medicine in partnership with the Royal Brompton Hospital. The PhD completed in 2020 explored determinants and patterns of non-adherence in paediatric patients with severe asthma.
Christina began her career at The University of Manchester with a BSc and MSc in Psychology and Clinical and Health Psychology respectively and in various research roles including a research-assistant role in an NIHR funded programme of work focusing on psoriasis and its comorbidities (including psoriatic arthritis, obesity, anxiety and depression). Christina has presented at international conferences in the fields of Dermatology, Rheumatology, Respirology and Behavioural Medicine and has taught in a variety of disciplines including Health Psychology, Pharmacy and Medicine.
Research interests
Chronic Kidney Disease, Adherence, Asthma, Psoriasis, Psoriatic Arthritis, Chronic Fatigue Syndrome and Healthcare professional communication