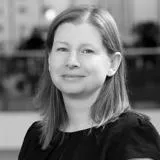 Dr Clair Le Boutillier
THIS Institute Research Fellow
QUAHRC Joint Deputy Director
Contact details
Biography
With a background in Occupational Therapy, Clair completed her PhD in Health Service Research at the Institute of Psychiatry, Psychology & Neuroscience, King's College London in 2017. Conducted within a large multi-site NIHR funded randomised controlled trial, Clair's qualitative PhD findings considered the ethics of improving care and led to developments that help mental health staff support people's recovery.
Clair's early post-doctoral work was undertaken at Imperial College Healthcare NHS Trust, where she worked as chief investigator for the living with and beyond cancer study funded by Macmillan Cancer Support, and where she developed the ARC cancer framework.
Clair re-joined KCL in 2019 to work as a qualitative research fellow at the Health Service and Population Research Department, Institute of Psychiatry, Psychology & Neuroscience, where she led, collaborated, and contributed to the development and conduct of qualitative research within and across King's. She is joint deputy director for the Qualitative Applied Health Research Centre (https://www.quahrc.co.uk/) and leads the King's-wide QUAHRC qualitative special interest group. Alongside, Clair also works as a clinical research fellow at the Department of Surgery and Cancer, Faculty of Medicine, Imperial College London where she supports the dissemination of findings from the development of an ARC clinic, a service initiative led by Imperial College Healthcare NHS Trust and built on her earlier post-doctoral work.
Clair has recently been awarded a THIS Institute post-doctoral fellowship (2022-2025), and is now based in the Division of Methodologies, Florence Nightingale Faculty of Nursing, Midwifery and Palliative Care. Her fellowship research is titled, Coproducing personalised care in a digital age: using the Adversity, Restoration and Compatibility (ARC) framework to inform the co-design of a digital care planning tool for people with breast, colorectal and haematological cancer. Clair is passionate about using participatory methods, exploring innovative methodologies, and the rigorous application of qualitative methods in applied health research. The inclusion of the experience-based co-design approach in her fellowship allows her to utilise and extend her expertise in using rigorous methodologies to understand patient and staff experience and to improve healthcare.
(https://www.thisinstitute.cam.ac.uk/about/people/dr-clair-le-boutillier/)
Expertise and Public Engagement
Clair's passion is in person-centred care and participatory research methods. She promotes public engagement and actively engages with patients/service users, clinicians/senior NHS leaders in her research.
Research Interests
Patient-centred care
Participatory Research and co-production
Qualitative methods
Translational medicine