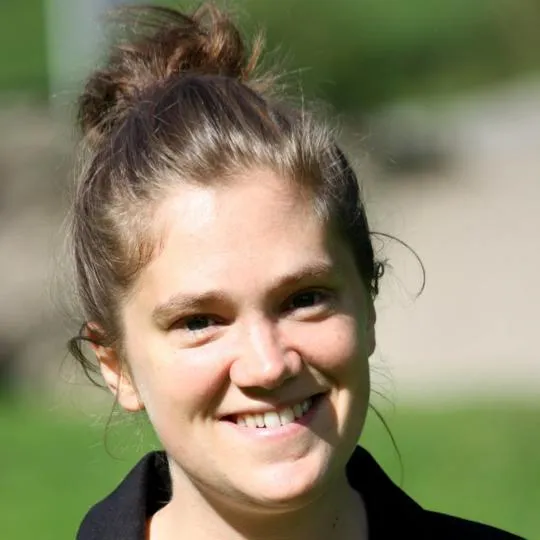 Dr Claire Elisabeth Dungey
Postdoctoral Research Associate
Contact details
Biography
Claire is currently a postdoctoral researcher on the collaborate project 'Surveillance and Moral Community: Anthropologies of Monitoring in Germany and Britain' led by Dr Vita Peacock. Claire's role is to explore how care is mediated through smart technologies, and how new forms of app-based monitoring are re-mediating child-parent relationships in Germany.
Claire has a PhD in anthropology from Aarhus University (2015) based on fieldwork in Uganda on schooling and children's understandings of friendship, care, and mistrust. At Brunel University London (2016-2018) she worked on a project on aspiration and futures in Lesotho. From 2019-21 she focused on young women's aspirations to work in the transport sector, and their mobility challenges in Tunis, Abuja and Cape Town which involved training young women as peer researchers and doing policy interventions (Durham University). From 2020-21, Claire also conducted research on future planning, social inclusion, and active travel in the UK (Durham University).
Research interests and PhD supervision
The anthropology of education
The anthropology of futures
Digital Anthropology
Surveillance studies
Mobility studies
Claire is currently working on a project exploring education, child-parent relationships, surveillance, and children's mobilities in Germany.
Selected publications 
Porter, Gina and Dungey, Claire (2021). Innovative field research methodologies for more inclusive transport planning: Review and prospect.  In Pereira, R. and Boisjoly, G. (eds). Social issues in transport planning, London: Elsevier, pp. 273-300.  
Dungey, Claire Elisabeth and Ansell, Nicola. (2020) 'I go to school to survive' facing physical, moral and economic uncertainties in rural Lesotho. Children's Geographies

(18 (6): 614-628.

Dungey, Claire and Ansell, Nicola (2020). 'Not all of us can be nurses': proposing and resisting entrepreneurship education in rural Lesotho. Sociological Research Online

00 (0): 1-19.

Dungey, Claire Elisabeth (2019) Living with ambivalent friendships: Insecurity and (dis)trust among youth in Uganda. Etnofoor

31 (1): 47-62.

Dungey, Claire and Meinert, Lotte (2017). 'Learning to Wait': The instability of adulthood for young men in Uganda in Solway, J. and Durham, D. (eds). Elusive Adulthoods

, Bloomington, Indiana University Press, pp.83-104.
Teaching
Claire has convened, taught, assessed, and moderated modules over an 8-year period on both undergraduate and master's level in educational anthropology, the anthropology of childhood and youth, qualitative research methods and general anthropology at Aarhus University and Brunel University London. 
Expertise and public engagement
When working at Durham University, Claire planned intervention workshops for transport users and employers in Tunis, Abuja, and Cape Town in collaboration with policy makers and teams of researchers. Claire also involved policy makers throughout the research process when doing research on education in rural Lesotho and work on transport in Tunis, Abuja and Cape Town.