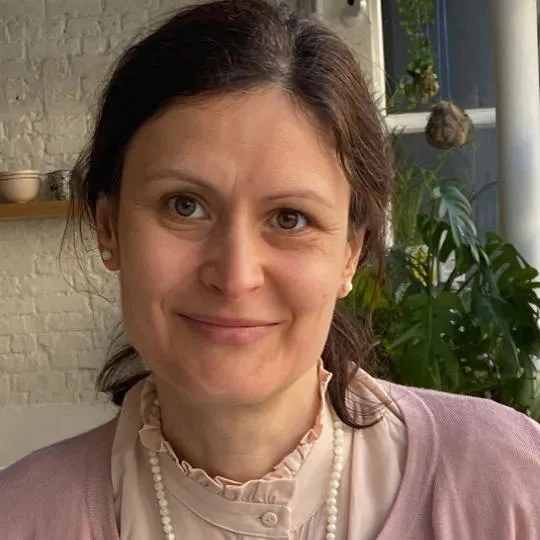 Dr Crina Grosan
Senior Lecturer
Contact details
Biography
Crina Grosan is a Senior Lecturer in the Division of Applied Technologies for Clinical Care at King's College London.
Her main research interests are in the field of artificial intelligence, optimisation and data analytics. She has developed, adapted, and applied methods and algorithms for data analysis, systems of equations, many-objective, multimodal, and combinatorial optimisation problems and decision making.
Dr Grosan's work has an interdisciplinary focus, exploring the application of AI in healthcare through the development of AI-driven health technologies, new methods of healthcare delivery, AI-driven data-centric approaches for biomedical and healthcare data, fairness in machine learning for healthcare and statistical design of machine learning experiments. 
Enquiring about potential PhD supervision
If you're thinking of applying for one of our PhD programmes and are looking for potential supervisors, please email nmpc_pgr_enquiries@kcl.ac.uk listing the names of the supervisors you've identified as having expertise in your chosen area, along with your CV and a short research proposal. 
Our Postgraduate Research Team will contact supervisors on your behalf and get back to you. If you have any queries in the meantime, please use the email address above, rather than contacting potential PhD supervisors directly, because they are unable to respond to initial enquiries.