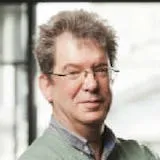 Dr David Galloway
Visiting Research Fellow
Contact details
Biography
Dr Galloway is an epistemologist, with special interests in epistemic rationality, scepticism, and a priori knowledge. He also has interests in ethics, and in Descartes. After an early career in music, he studied the MPhil at King's and then a PhD at MIT, with a thesis on Hilbert's Programme. In recent years much of his time has gone into developing a broad initiative involving the Department of Philosophy and the School of Medicine.
Research Interests 
Epistemology, especially epistemic rationality, scepticism and a priori knowledge
Ethics
Descartes
Dr Galloway is currently working on a book on Descartes, and on topics connected to a priori justification.
In recent years Dr Galloway has worked to develop a broad initiative involving the Department of Philosophy and the School of Medicine. The first product of this was the innovative Intercalated BSc in Philosophy and Basic Medical Sciences, which he devised and has now taught for several years. This is a one year intensive course of study in philosophy taken exclusively by medical students, usually after their second or third year of study. Many graduates of the programme have now gone on to postgraduate work at the interface of philosophy and medicine. Another product is a new MA in the Philosophy of Medicine which is now accepting its first intake of students.
Further components of the overall project have been incorporated within the Medical Humanities initiative at King's. These include the appointment of a research fellowship in the Philosophy of Medicine and a seminar series with a distinguished roster of visiting speakers. A series of conferences devoted to topics at the interface of philosophy and medicine are planned, including the recent workshop in 'Personhood and Identity in Medicine' (18 March 2011) Dr Galloway is also working on reader for use in postgraduate and advanced undergraduate courses, and a textbook, provisionally entitled 'Topics in the Philosophy of Medicine', based on the contents of the core components of our MA programme.
Dr Galloway welcomes enquiries from prospective students seeking supervision on topics connected with his research interests.
For more details, please see his full research profile.
Teaching
Dr David Galloway has previously taught on the following modules:
Undergraduate modules:
6AAN4043 Knowledge, Objectivity and Relativism (convenor)
6AAN4053 Facts and Values in Historical Context (convenor)
6AAN4063 Values, Needs and Desires (convenor)
6AANA099 Utilitarianism
Postgraduate modules:
7AAN4095 Topics in the Philosophy of Medicine (convenor)
He also supervises BA and MA dissertations, and a number of MPhilStud and PhD research students.