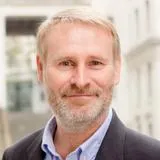 David Ramwell
EAP Tutor
Contact details
Biography
David has an MA in English Language Teaching & Applied Linguistics from King's College London, and also has the Cambridge Diploma in English Language Teaching to Adults.
He has taught at a number of universities in London, and before joining King's, was teaching on the International Foundation Programme at Queen Mary, University of London.
He has also worked for other recognised institutions such as the British Council.
David is particularly interested in the role international education plays in the global workplace.