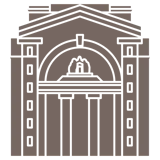 Mr David Wreford
PhD Student in HRM & Employment Relations
Research interests
Human Resource Management
Contact details
Biography
Year of Entry: 2020, Part-Time
Supervisor: Dr Michael Clinton
Subject Group: HRM & Employment Relations
Working Title: The impact of pay differentiation on the satisfaction and perceived fairness of pay in the non-profit sector
Academic Qualifications:
BSc in Psychology (Brunel University, London)
MA in Employment Law & Relations (University of Leicester, Leicester)
MA in Voluntary Sector Management (Cass Business School, London)
David Wreford is a PhD student in HRM & Employment Relations. David is an HR consultant and a Partner at Mercer, a global HR consultancy. He specialises in workforce transformation and designing the optimum employee experience. A significant amount of his time is dedicated to the voluntary sector, helping organisations build frameworks and structures for better and fairer careers/rewards.
To develop his understanding of the sector he undertook a part-time MSc in voluntary sector management at Cass (2017-2019). His dissertation focused on the nature of employee engagement in the sector, concluding that whilst there are high levels of engagement (compared to other sectors) this does not automatically translate into loyalty to the organisation.
Typically, because charities lack coherent programmes that support peoples' career progression. The PhD is intended to extend and deepen the insights into the way rewards in the sector should be structured.
David does pro bono work through the city livery structure and is Oxfam's independent remuneration adviser. He also recently set up a social enterprise to advise UK charities on improved career, performance and reward management programmes.