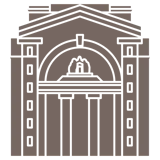 Deborah Williams
Faculty Events Manager
Contact details
Biography
Deborah Williams is the King's Business School Faculty Events Manager, she is responsible for the scope, strategic planning, and delivery of large-scale events at the School. Another key part of her role is to provide event delivery support and guidance to colleagues within the faculties and centres.
Deborah works closely with other External Engagement functions, such as Alumni, Communications and Marketing and Recruitment to raise the school's profile and increase visibility.
Deborah has extensive experience delivering events in higher education that bookend the entire student journey, from open days to graduation. Prior to joining King's, Deborah led on the planning and delivery of all centralised event activity at Goldsmiths, University of London and spent a year at Central Saint Martins, UAL, developing a student recruitment and conversion events portfolio for their pre-degree, undergraduate and postgraduate degree programmes.