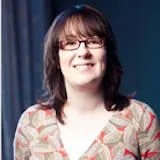 Dr Alicia Kent
Senior Lecturer in Comparative Literature & Spanish, Portuguese and Latin American Studies
Contact details
Biography
Alicia Kent was awarded her PhD by the University of London in 2006. She was a teaching fellow in the departments of French and Spanish and Spanish-American Studies at King's College London before taking up her current post in Comparative Literature and Spanish, Portuguese & Latin American Studies. She is Chair of the Comparative Literature Staff-Student Liaison Committee.
Research Interests and PhD Supervision
Literature & visual arts of early 20th-century Europe
Alicia Kent's doctoral research focussed on interwar surrealist literary reviews in France and Spain. Current research includes a project on domesticity in surrealism and the European avant-garde.
Alicia welcomes enquiries from prospective graduate students interested in surrealism, the avant-garde, and intermediality (word and image studies).
For more details, please see her full research profile.
Teaching
Alicia Kent teaches on comparative readings and theories, literature of empire, modern Spanish culture, surrealism and visuality, and travel writing.