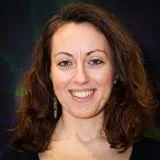 Dr Antonella Trotta
NIHR Maudsley BRC Research Fellow and Honorary Lecturer Senior Clinical Psychologist
Contact details
Biography
I trained as Clinical Psychologist at the Department of Experimental Biomedicine and Clinical Neuroscience, University of Palermo, Italy.  
For my doctorate (2012-2015) at the Institute of Psychiatry, Psychology & Neuroscience (IoPPN), King's College London, I focused on the interaction between genetic vulnerabilities and childhood adversities in first episode psychosis. In 2014, I obtained a prestigious King's partnership grant to collaborate with the Genome Research Center, at University of Hong Kong, which enabled me to conduct the first study applying a polygenic Gene x Environment interaction approach in psychosis.  
As lead Clinical Researcher for a project funded by the NIHR on 'Cognitive Bias Modification for Paranoia' (2015-2017), I involved patients and the public, by collaborating with mental health research charities and supervising junior colleagues.  
I obtained my first PI funding in 2017 (Preparatory Clinical Research Fellowship), to develop a pilot study on inflammatory mechanisms linking adversity to psychosis in childhood. 
I have recently been awarded a NIHR Maudsley BRC Early Career Bridging & Career Development Grant to extend and replicate my preliminary work on putative inflammatory biomarkers by which childhood adversity impacts on the brains of individuals likely to develop psychosis using longitudinal cohorts of patients presenting at the onset of psychotic symptoms.  
My research interests also focus on psychological mechanisms, such as affective regulation and cognition, through which childhood adversity contributes to the onset and clinical outcomes of psychotic disorders. 
Research Interests
Interplay between Childhood Adversity and Inflammatory biomarkers in psychosis 
Schizophrenia Polygenic Risk Scores 
Cognition 
Affective regulation 
Research Groups
E-Risk Longitudinal Twin Study 
Genetic and Psychosis Study 
Expertise and Public Engagement
Since 2015, I have collaborated with a mental health research charity called the McPin Foundation (www.mcpin.org). The McPin Foundation operates a Young Person's Group which has been be actively involved throughout the course of my research facilitated by regular meetings. Their involvement includes assisting me to interpret findings, reviewing outputs of the research, and producing lay versions of the results of the research for wider dissemination.  
Alongside my research career, I currently hold a position as Senior Clinical Psychologist for a National Service (Tony Hillis Unit) at the South London and Maudsley NHS Trust. The focus of my clinical work is to conduct specialised assessments and treatments of individuals with complex psychosis and challenging behaviors such as violence and substance misuse across the lifespan.