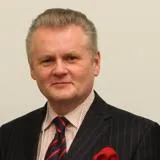 Dr Mark Baillie
Visiting Research Associate
Contact details
Biography
Publications & Research
After getting his PhD in June 2018 and after considerable teaching and marking in 18/19, Dr. Baillie is now concentrating on writing the book and articles arising from his PhD research on the nature of (successful and collaborative) policy-making in the Malayan Emergency, as well as preparing a further research project on wider lessons for (unsuccessful) policy in conflict. Dr Baillie has contributed papers on these topics to a number of academic conferences.
He is frequently interviewed on TV and radio in English, French and Spanish on jihadi attacks in the UK, after a think-tank (CDiSS) paper in late 2004 on the internal threat, seven months before the July 2005 London Tube and bus attacks. Other security matters have included interviews in French on Quebec radio and TV on Operation London Bridge for the Lying-in-State and funeral of HM Queen Elizabeth II.
Teaching
Designed and delivers a ten-hour module on Business Intelligence & Risk Analysis for the MA in Intelligence Analysis at the Universidad Rey Juan Carlos, Madrid, yearly since 2019 (mainly in Spanish). Level 7 Post-Graduate Certificate in Academic Practice in Higher Education (PGCAP), Fellow of the Higher Education Academy. Led War Studies seminars, with formative and summative marking, and some lectures, on the MA Contemporary Conflict and BA Intelligence in War Studies, War & Global Conflict, Art of War and Experience of War. Led RAF seminars at the Joint Services Command and Staff College, Shrivenham, on Air Power. Module leader and seminar leader on King's International Foundation courses for BA and MA candidates. Yearly lectures on terrorism to visiting US criminology undergraduates at Queen Mary, U. of London.
Professional Experience
Military and conflict experience; international news and financial markets reporting and editing; diplomacy and international affairs; development economics; public engagement; fraud investigation, commercial intelligence, risk analysis and security for businesses and governments; criminal justice.