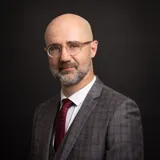 Dr Ofer Fridman
Senior Lecturer in War Studies
Director of Operations, King's Centre for Strategic Communications (KCSC)
Contact details
Biography
Dr Ofer Fridman joined King's in 2016, after completing his PhD at the Department of Politics and International Relations at the University of Reading.
Ofer's research focuses on the intersection between strategic communications, military thinking and contemporary conflicts, including information confrontations, with particular focus on Russia.
Ofer is member of the Canadian Network on Information and Security (CANIS) at the University of Calgary, and member of the editorial board at the International Centre for Counter-Terrorism (ICCT).
Qualifications:
PhD Politics, University of Reading, UK.
MA Counter–Terror and Homeland Security, Interdisciplinary Centre Herzliya (IDC).
BA Military History and Security Studies, Hebrew University Jerusalem.
Research Interests
Strategic Communications
Russian Military Thought
Contemporary Conflicts
Teaching
7SSWN004 Applied Strategic Communications
7SSWN087 Strategic Communications: Theories & Concepts
PhD Supervision
First Supervisor:
Kaitlin Essig
Matthew Fecteau
Second Supervisor: 
Alicia Wanless
Monica Gill
Publications
Russian Hybrid Warfare: Resurgence and Politicisation, paperback, (New York: OUP, 2022).
'The Russian Mindset and War: Between Westernizing the East and Easternizing the West', Journal of Advance Military Studies, Special Issue on Strategic Culture, 2022.
'The Seismic Effects of the War in Ukraine'

, co-authored with Vera Michlin-Shapir,

The Jerusalem Strategic Tribune

, June 2022.

'Smoke and Mirrors: Western Misperceptions of Russia in Ukraine'

, co-authored with Vera Michlin-Shapir,

Institute of Modern Russia

, 11 February 2022.

'From 'Putin the Saviour' to 'Irreplaceable Putin': The Role of the 1990s in the Kremlin's Strategic Communications'

,

Defence Strategic Communication

, Vol 10, 2021.

'Warried about Disinformation? Let's Get Strategic'

, co-authored with Alicia Wanless,

The National Interest

, 12 April 2021.

'Navalny's Return to Russia: A Missed Opportunity or Systemic Failure'

,

Institute of Modern Russia

, 1 March 2021.

Strategiya: The Foundations of the Russian Art of Strategy

, (New York: OUP, 2021).

Info Ops: From World War One to the Twitter Era

– co-edited with Vitaly Kabernik and Francesca Granelli, (Boulder, CO: Lynne Rienner Publishers, 2021).

 

For a full list of publications please see Dr Fridman's Research Profile