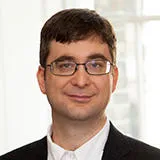 Dr Ori J Herstein
Reader in Law
Contact details
Biography
Dr Ori Herstein joined King's College London in 2012. As of 2014 he holds a dual appointment with the Hebrew University of Jerusalem.  He is the co-editor of the Jerusalem Review of Legal Studies (OUP) and co-convener of King's Legal Philosophy Workshop. Dr. Herstein obtained his doctoral and master's degrees from Columbia University Law School and his law degree and undergraduate philosophy degree from Tel Aviv University.

While at Columbia, he wrote his doctoral dissertation under Professor Joseph Raz.Dr. Herstein has held visiting and fixed term appointments at Cornell University Law School, Columbia University Law School, Peking University School of Transnational Law, and Harvard Law School.  Prior to entering academia, Dr. Herstein spent two years in private practice as a litigation associate at the NYC office of Fried, Frank, Harris, Shriver & Jacobson LLP as well as clerked on the Tel Aviv Circuit Court. Dr. Herstein was admitted to the New York Bar and the Israel Bar.
Research interests
Dr Herstein's primary research interests include legal and moral philosophy and private law theory. He has been published on topics including historic and intergenerational justice, rights, moral responsibility, negligence, standing, luck, equity, and tort theory.
Teaching
Jurisprudence, Law of Tort